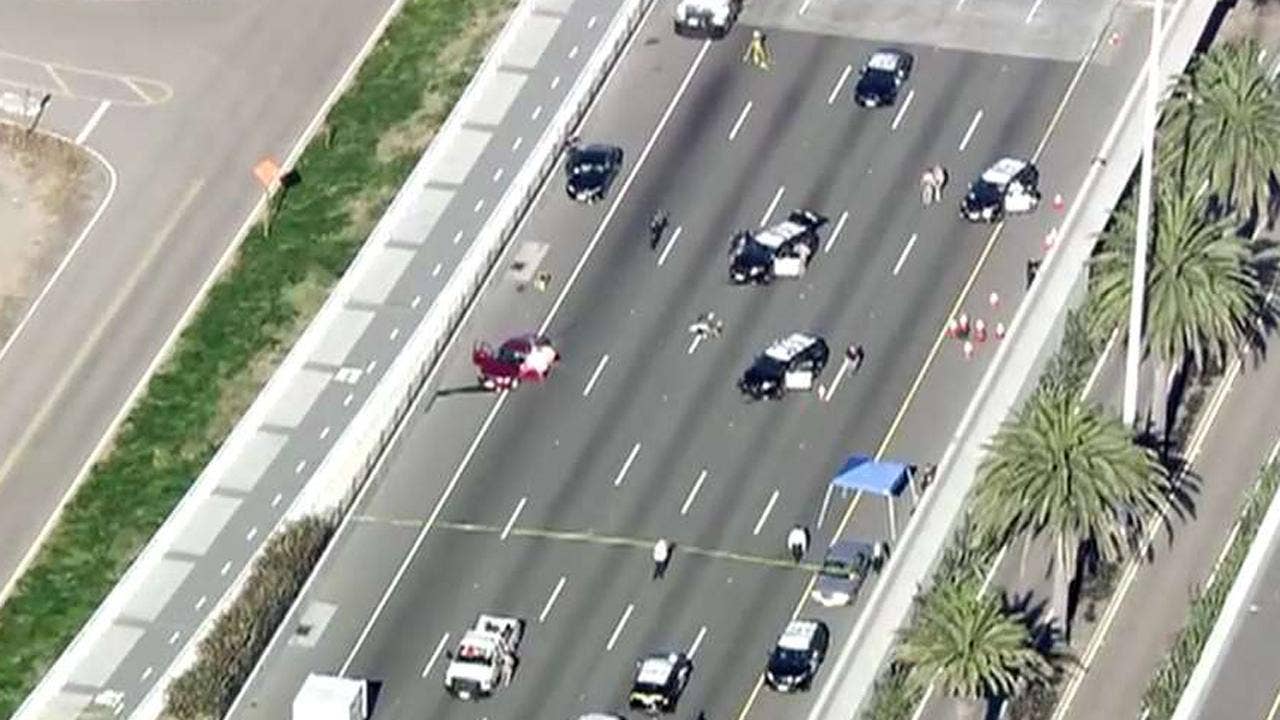 Police say they killed a woman and wounded a person who drove at them in separate incidents this weekend in Northern and Southern California.
One of the shootings closed the eastbound trails of San Franciscos Bay Bridge for hours early Sunday, according to reports.
Highway patrol patrolmen were investigating a multi-car clang on the connection when a red-faced Cadillac drove toward officers for unknown rationales, KTVU reported.
It came up the right shoulder, and they identified it calling at them, California Highway Patrol Officer Vu Williams replied, according to the San Francisco Chronicle. They passed the motorist multiple bids to stop, but the move preserved starting. One of the officers detected warned for his life and fired.
One bullet struck the motorist and "hes been" taken to the hospital.
His condition was unknown, KTVU reported.
Two passengers in the car were unharmed and were interviewed by investigators.
Police reopened all the connections five eastbound roads around 10 a.m. neighbourhood time.
The woman who was killed had "ve been drinking" and reasoning with her boyfriend Saturday in the city of Montebello in Los Angeles County.
Officers responded to a agitation call at a motel parking lots after the woman affected the man and accusing it of taking her purse.
The woman went in her car and drove out of the parking lots. Los Angeles County Sheriffs Deputy Kelvin Moody adds she returned minutes later and drove at a police officer and her boyfriend.
Moody announces the man opened fire, striking the woman. She was taken to a hospital, where she was declared dead.
The woman was not immediately identified.
The Associated Press contributed to this report .