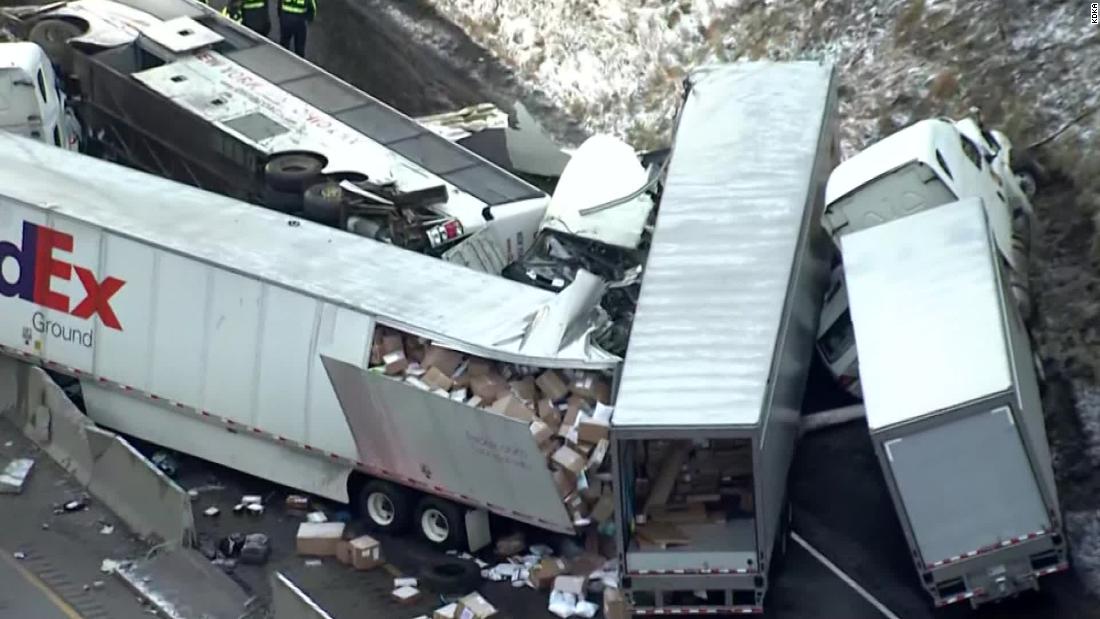 ( CNN) A pileup involving three tractor-trailers, a tour bus and a passenger car killed five people Sunday and injured at least 60 others in western Pennsylvania, authorities said.
The bus, which was headed from New Jersey to Cincinnati, was traveling on a downhill grade where reference is failed to negotiate a area, moved up an embankment and rolled over, Pennsylvania State Police spokesman Stephen Limani told reporters.
The invalidated bus was struck by two tractor-trailers, which in turn were hit by a third tractor-trailer, Limani said. A passenger vehicle was then involved in the gate-crash, he said. A FedEx and UPS tractor trailer were involved in the pileup.