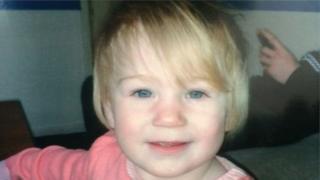 For 16 weeks of her short life, Ayeeshia Jane Smith prospered in the care of a foster family. But within months of being returned to her baby she was dead after standing a catalogue of hurts likened to a car accident.
"We're their own families. Families stick together, " Matthew Rigby confidently told police officers as he tried to cover up how his partner's 21 -month-old daughter filled her violent death.
The reality could not be a little more different. Ayeeshia, known as AJ, suffered greatly during her short life, before dying at the handwritings of her mom Kathryn Smith, aided by her murderous boyfriend.
Sixteen detached injuries were found on the toddler's person.
But it was a weeping to her centre – likely caused by special stamps – that eventually killed her on 1 May, 2014.
Birmingham Crown Court was told her father regularly threw her own needs above those of her little daughter, freely having relationships with murderous men and putting Ayeeshia at serious gamble. She even defended them when police and social services tried to intervene.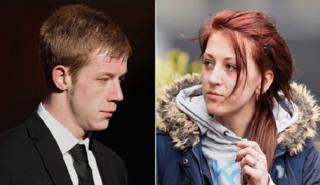 Her mother held she had nothing to do with the girl's death. But the prosecution told the court she "knew what was going on" because the flat she shared with Rigby was so small-scale and "she watched her like a hawk".
"They were in it together. Neither was prepared to save Ayeeshia from her fate, " the prosecutor said.
Ayeeshia faced a difficult begin in life. Her baby – who had a biography of soul impairment, substance abuse and mental health questions – lived in her father's garage in Swadlincote, Derbyshire, while she was pregnant.
Smith and Rigby afterward moved in together inside a flat in Britannia Drive, Burton-upon-Trent, Staffordshire, where Ayeeshia died.
Derbyshire social services knew about Ayeeshia from delivery and around the time of her first birthday, in June 2013, situated her with foster carers because her mom was in an abusive relation with another man. The "girls " prospered, putting on weight.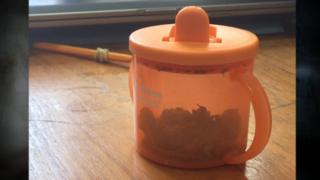 But after four months she went back been like living with her mother and it soon developed she was seeing Rigby. Medical registers presented the "girls " molted almost a kilo between February and April 2014.
Far from has become a close category, Rigby and Smith, who most recently lived in Nottingham, had a volatile affair. He marred the front doorway of the flat and threatened to set their home on fire three weeks before the little girl's fatality.
---
Sequence of events
15 July 2012: Ayeeshia is born – Derbyshire social services is already involved with a pre-birth child protection scheme June 2013: She is put into foster care October 2013: Ayeeshia is returned to her mother, Kathryn Smith, who has started connections with Matthew Rigby 3 February 2014: The toddler collapses. She is misdiagnosed with a convulsion; after her fatality, a bleed to the psyche is received. The hospital is unaware she was under a oversight guild, so does not alert social services 10 April 2014: Social business converge Kathryn Smith to discuss Ayeeshia's refuge 1 May 2014: Ayeeshia croaks from crushing hurts, aged 21 months Image caption A pathologist likened Ayeeshia's harms to those of a automobile crash scapegoat Image caption Ayeeshia's mother claimed bruises found on her body were due to her falling off her potty Image caption Ayeeshia lived with Smith and Rigby in a flat in Britannia Drive, Burton-upon-Trent