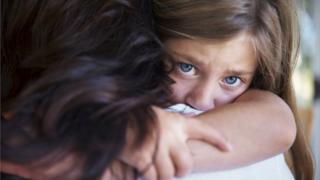 Prince Harry says he dejections not speaking for years about the impact on him of his mother's fatality in 1997, when he was aged simply 12.
So how better can adults help and talk to children about bereavement? Some share their approaching with BBC News.
---
Tracey Unstead, Kingsteignton, Devon
"I lost my husband, Bob, in Sept 2015. He had a terminal( lung) cancer – mesothelioma.
Our now 10 -year-old son plainly adored his daddy, 'me, and mini-me', as they were affectionately known.
As their own families we have encouraged Charlie to talk about all aspects of what happened. Exploiting laughter, photos, music, listening, carrying on with his play, general chit-chat about his daddy and most importantly being totally honest, even when the questions being asked are difficult to answer( as passions are increased ).
Primarily for me it's about being completely honest, about everything. About how everything has changed. You've started from having two mothers to one mother. I have to be mum and daddy, steer and reinforcement. All singing, all dancing.
We have had to change; emotionally, financially, pedigree dynamics and priorities. We have no choice. The alternative is how you deal with it.
Be a realist
It's about listening because there are frustrations there for him that we're unable to do something about, or that I'm going to be finishing work late…