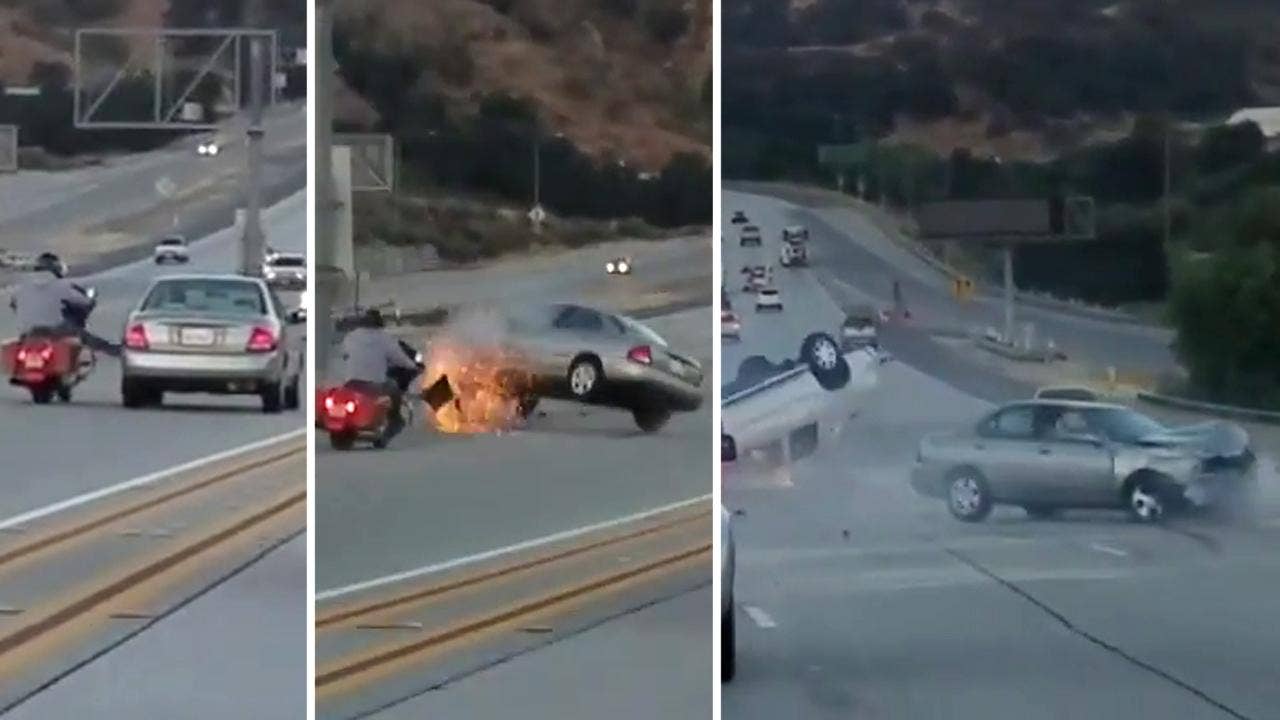 An obvious action of road rage provoked a wild chain-reaction crash on a California highway Wednesday — all caught on video.
Chris Traber and Tim Morrison were driving down the 14 Freeway in Santa Clara on their course to work when they find a sedan cut off a motorcycle to get into the HOV lane. Traber took out his telephone and started recording.
The video indicated the motorcycle get close to the sedan, as the operator "ve been trying to" kick the car. The car veered towards the bicycle and the bicycle drew away.
The car then veered towards the bicycle again, but missed the equestrian and thumped the barrier. Sparks hovered. The vehicle swept the median, knocking over a white-hot truck before spinning out in the middle of the road.
INJURED SURVIVOR FOUND 2 DAYS AFTER FATAL OHIO CAR CRASH
The crash, which was reported at 5:49 a.m ., injured an older man who was driving the truck. He was taken to the hospital.
The motorcycle driver sped off, apparently passing investigates to consider the clang a possible hit-and-run.
Traber told KTLA, everybody on the incident was great, picking all of the old boy stuff up; there was one lady that knew first assistance, who took care of him, but it was pretty sad how some automobiles drove by were honking supposing get out of the room.
Traber described the motorist of the sedan as jolly shaken up as well.