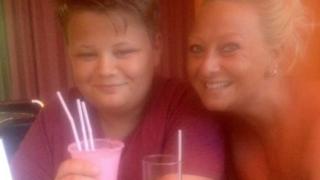 The mother of a boy killed in a vehicle accident involving the wife of a US diplomat has urged her "as a mum" to return to the UK for questioning.
Harry Dunn, 19, died when his motorbike collided with a gondola near RAF Croughton in Northamptonshire on 27 August.
The diplomat's wife, who has diplomatic immunity, left the UK despite telling police that she had no plans to.
Mr Dunn's mother, Charlotte Charles, told the BBC the family had been left "utterly devastated" by his death.
Foreign Secretary Dominic Raab said he has urged the US embassy to reconsider after the State Department said that diplomatic immunity is "rarely waived".
"I have called the US ambassador to express the UK's disappointment with their decision, " he said.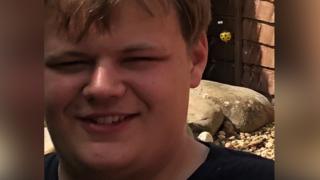 Mrs Charles told the BBC's PM programme: "We're actually hoping to try to get her back; from me, as a mum, to her, as a mum, you precisely to be expected that he[ Mr Raab] can try to get through to her.
"We don't wish her any ill injure, but we don't understand how she can just get on a plane and leave our family just entirely devastated.
"If we don't get any luck over here, then we will go over there."
Should diplomats still have immunity ? Image caption The crash happened on the B4031 near RAF Croughton, Northamptonshire