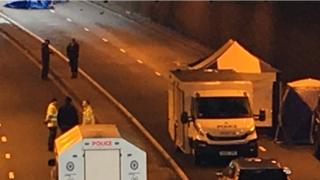 One of the six the number of victims of a multi-car accident in Birmingham had helped a prison sentence over a 130 mph police chase, the BBC understands.
Kasar Jehangir, 25, was to imprisonment for three years for dangerous driving and belonging of drugs with intent to supply in November last year.
He was one of two men who threw heroin from an Audi while being chased by police on the M6 in 2015.
Lucy Davis and Lee Jenkins have also been mentioned as the number of victims of the crash.
Midlands Live: All Birmingham crash preys appointed; Anguish over dead body photos
Mr Jehangir – released earlier in 2017 under probation assistance supervision – croaked on Sunday alongside Tauqeer Hussain, 26, and Mohammed Fasha.
Another man, 22, was seriously injured when the Audi the four souls were in disintegrated with a taxi on Lee Bank Middleway, near the city centre.
Mr Hussain's mother suffered a heart attack after learning of her son's demise, a family member said.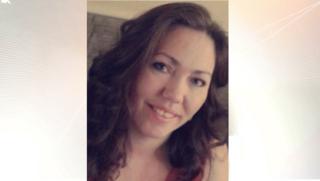 Taxi driver Imtiaz Mohammed and his passengers, 42 -year-old Mr Jenkins, and his partner 43 -year-old Ms Davis from Kingstanding in Birmingham, expired after private vehicles was crushed on to its side.
Ms Davis' family supposed: "Lucy was a beautiful and fun-loving mother, daughter, sister, auntie and acquaintance who wreaked pleasure to the lives of all she converged. Rest in Peace our Dame in Red."
Her relatives have taken to social media to express their "unbearable" tendernes.
Mr Jenkins' employer, University Hospitals Birmingham, spoke: "The trust increases its deepest condolences to the family of Lee Jenkins and too to his friends and peers at this very sad time."
Mr Mohammed, 33, has been described by relatives as a "happy, desiring and friendly guy", was on his last-place errand before pate residence to his wife and family, according to his brother.
The family of Mr Mohammed, who had five daughters and one son, said his death came the day before his daughter's fourth birthday.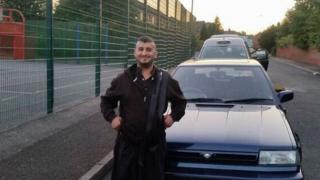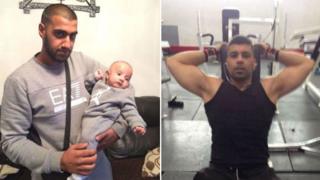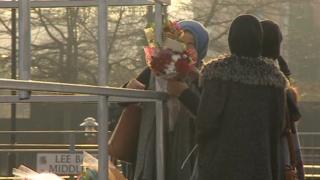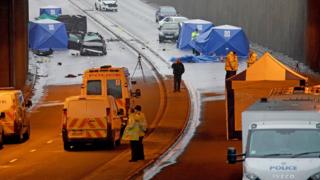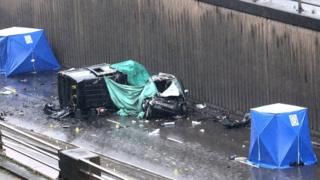 Tousif Hussain Kiani, whose younger friend Tauqeer died in the crash, revealed that their mother had a heart attack after hearing about her son's death.
Mr Hussain was abroad when his sister contacted him in the middle of the nighttime to tell him his 26 -year-old brother was among the men shed from the Audi.
He said he managed to get the next flight back to the UK, simply to return to the report that his mother, Jamil Ahktar, had been taken to hospital.
The death of Tauqeer is another tragedy for their own families as Mr Hussain's older brother, Khrum Munir, was killed in a car accident virtually 10 years ago when the 28 -year-old was coming home from work.
He said his father was "holding it together because he is a strong man … but emotionally, I'm not sure what he is feeling."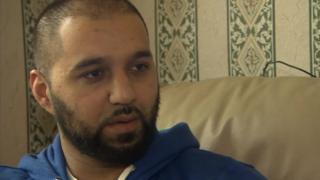 Mr Hussain described Tauqeer, known as Tox, as someone who was "friendly to everybody" and always outside the members of this house on St Benedicts Road, Small Heath, with his sidekicks "laughing and joking".
He was due to start a new job in January.
He remarked Mohammed Fasha lived opposite and was a childhood pal to them both.
"We were always in each other's residences … always together. It doesn't seem real because they're not here, " he said.
The friends had known Kasar Jehangir for several years and the fourth person in the car who existed, an unnamed 22 -year-old man, since he was about 15 years old.
He said the group were going to get food when the accident happened.
Mr Hussain said he was upset at Mr Jehangir's past dope sentences being referenced following his death.
"It's irrelevant to what has happened now … it's a matter in his own private living and not something his family want to be seeing.
"Everybody does bad and good in their life."
He said he was also angry at graphic likeness and footage of the consequences of the the disintegrate background being shared on social media.
"When I checked my social media[ after learning of his brother's demise] I identified people uploading photos and videos.
"Fair enough you want to record the cars or whatever, but beings were entering their own bodies lying on the storey and that's not how I'd like to see any person lying on the floor while they are dead in that country, never mind if they're my brother and my best friends."
Police said investigations into the cause if the accident were ongoing.