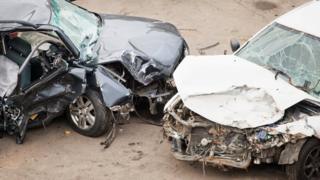 Early on a Saturday morning I found myself in the basement of a inn in the societies of 12 strangers.
The air conditioning was on at full blast; the environment between us was likewise preferably chilly.
This was our "sentence" for committing a minor motoring offence – and nothing of us wanted to be there.
We were on a operator awareness direction called What's Driving Us?
It was that, or admit a 100 penalty and three sanction objects. No contest, actually.
Over the next 3 hour there were exchanges, proposals and role-play.
None of us cuddled it with any great enthusiasm – we just wanted to "tick the box" and make the weekend begin.
My crime?
I had rushed a red light driving up the A10 in north London and was recognized by a CCTV camera.
The road ahead of me had been clear – but there was no excuse for what I had done and no object objection the evidence.
A handful on such courses had committed a red light offence like me, another group had been caught with a mobile phone, one man had driven too close to another car and got a couple of others had ignored superhighway signs.
Wasted opportunity
At the start of the session, as we acknowledged our sins, it appeared as though the sanction was a good fit for the violation: such courses cost marginally lower than the penalty but with travel costs included was maybe about the same, and we would expend some time getting helpful motoring gratuities with notifications about bad driving ringing in our ears.
Now, after it's all over, I see it as a wasted possibility. It was all preferably tepid.
Whereas our two teaches had the right combination of sovereignty, lore and humour, the course fabrics were unimaginative and unconvincing.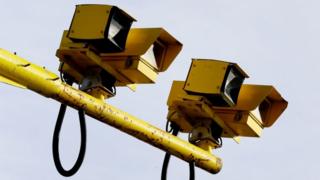 Why weren't we evidenced footage of the consequences of driving through red lights, utilizing a mobile and ignoring road signeds? Couldn't we have heard from the victim of a car gate-crash about the impact on them? Where was the history of a motoring offender who had learned the error of their methods?
It was a chance to ram home the ramifications of irresponsible driving and it was missed.
What did I hear instead? Don't get caught.
Now, when the traffic light returns from light-green to orange I'm more likely to apply the brakes than continue my hoof on the gas.
Major contributory factors in reported collisions in Britain 2014( coincidences may concern more than one) Factor Fatal coincidences Serious accidents All accidents Loss of ascendancy 494 3,174 15,249 Driver failed to look properly 379 6,689 50,404 Driver careless, reckless, or in hurry 280 3,032 20,430 Exceeding speed limit 254 1,199 5,309 Poor turn or manoeuvre 211 2,681 18,270 Driver failed to judge other's route or hasten 209 3,048 25,736 Pedestrian failed to look properly 192 2,508 10,765 Travelling too fast for the conditions 169 1,441 7,737 Driver impaired by alcohol 127 1,111 4,741 Veered 113 748 4,353 Vigorous driving 106 729 3,730 Total 1,543 18,097 115,673 National Driver Offender Retraining Scheme attending Year National Speed Awareness National Driver Improvement/ Awareness What's Driving Us( For suspected purposeful crooks) Total 2010 447,724 19,424 0 467,601 2011 772,430 20,441 0 793,689 2012 926,101 21,601 10,724 963,627 2013 953,432 20,210 65,031 1,071, 158 2014 1,185, 860 21,272 99,668 1,355, 796 2015 1,207, 570 21,236 123,397 1,403, 555
Image caption