Accusation directed on Twitter at Vern Unsworth, who called Tesla CEOs offer of mini-sub to help rescuers a PR stunt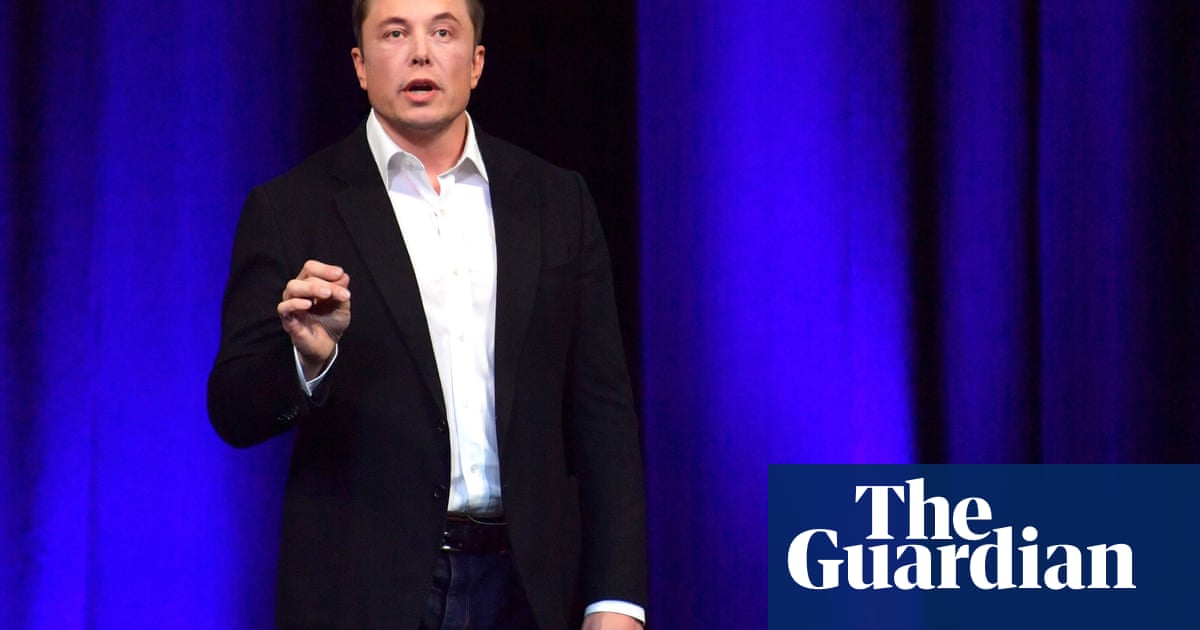 Elon Musk came under fire on Sunday after launching an extraordinary attack on a British diver who helped rescue the boys trapped in a flooded cave in Thailand, baselessly calling him a pedo on Twitter and then doubling down.
Twelve boys and their football coach were rescued from the Tham Luang cave complex by an international team and after a week of intense drama.
The chief executive of the tech giant Tesla offered to assist the rescue mission by providing a submarine. The request was turned down. Musk lashed out on Sunday, saying he would make a video proving that his mini-sub would have been successful and adding: Sorry pedo guy, you really did ask for it.
The accusation, presented without evidence or context, was directed at Vern Unsworth, a British cave explorer who recently said Musks attempt to help the rescue effort was a PR stunt. No evidence has emerged to substantiate Musks claim of pedophilia.
It just had absolutely no chance of working, Unsworth said in a widely shared interview. He had no conception of what the cave passage was like. The submarine, I believe, was about 5ft 6in long, rigid, so it wouldnt have gone round corners or round any obstacles.
Musk visited the cave system himself. Unsworth said the billionaire was asked to leave very quickly. He also told CNN Musk could stick his submarine where it hurts.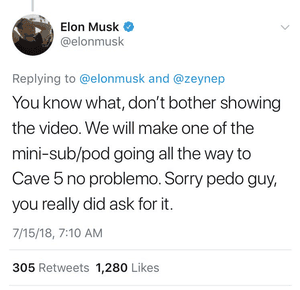 Read more: https://www.theguardian.com/technology/2018/jul/15/elon-musk-british-diver-thai-cave-rescue-pedo-twitter