The US president arrives this week from a divide nation amid signeds of a Democratic revival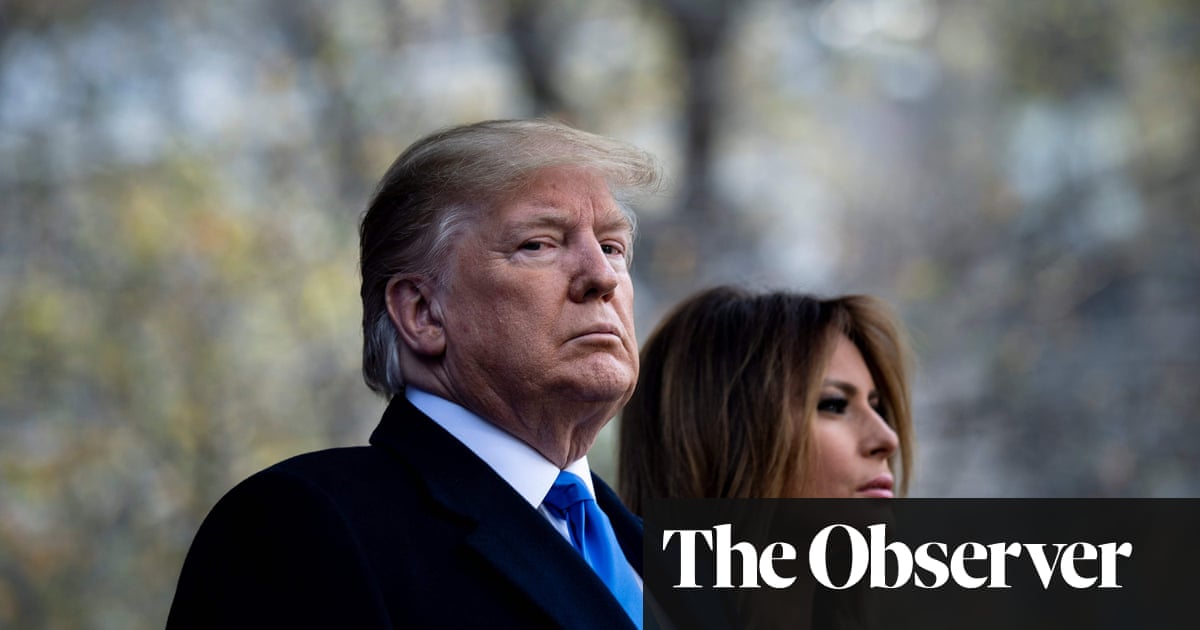 Reality. We all used to know what it made. The macrocosm as it is. Objective facts that provide the foundation for rational- not psychological- judgments and actions.
But the old-fashioned definition of actuality has taken a serious thump during the nearly three years Donald Trump, the reality-show president, has been in office. Partly because Trump himself seems to live in a reality separate from the one the majority of members of us occupied. Partly because too many people still can't accept the objective facts of his presidency.
This reality car crash will be on full display on Wednesday when Trump attends the Nato heads of government meeting in Watford, while in Washington the House judiciary committee takes over hearings from the intelligence committee, the next step towards his inevitable impeachment. Pictures of magnificence and ceremony and outrageous Trump behaviour will be juxtaposed with indication about his high crimes and misdemeanours.
Trump's presidency has disclosed current realities of what America has been for some time: a hopelessly segmented nation whose institutional structures are rotten. The economy is riddled with decay. Education is in a wretched state.
The Washington press corps has proved itself incapable of reporting the Trumpian reality. Reporters too often indulge in clickbait speculation about his mental and physical health. They report as fact chitchat about who is about to quit the administration and blow the whistle on him. So far nothing of members of the general and other high-ups humiliated and obliged out of his cabinet or as chief of staff have is doing so. Washington writers continue to feed a commercial modeling of journalism where it is understood that reporting objective happenings doesn't pay the bills. Speculation and rumour leading to online traffic do.