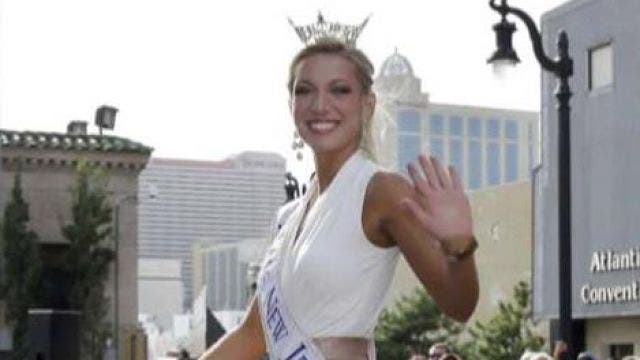 A former Miss New Jersey who contested in the 2014 Miss America pageant was critically injured when her convertible revolved off a highway and hit a tree, state police told Tuesday.
Cara McCollum was northbound on Route 55 in Pittsgrove Township on Monday night when her car shifted off the road and struck a tree, then revolve again and smack two more trees before ceasing up in an embankment, police said.
The 24 -year-old from Margate was alone in her vehicle and wore a seat belt. She remained hospitalized Tuesday in critical condition. Further details on her harms were not disclosed.
The cause of the disintegrate is still under investigation.
State police announce McCollum appeared to have been driving too fast for plights on the soggy roadway. They do not guess alcohol or stimulants were relevant factors. The car's breath pouches deployed.
An Arkansas native who graduated from Princeton University last-place summertime, McCollum won the 2013 Miss New Jersey pageant. At the time, she said she planned to proponent for boy literacy.
McCollum is now an anchor on SNJ Today, a Tv news show serving the southern Jersey area.
The show issued a statement Tuesday, remarking, "Cara is a beloved is part of our SNJ Today kinfolk. She and her family are in our thoughts and prayers."