The blazes have devoured around 4,000 hectares of land in the middle of the holiday season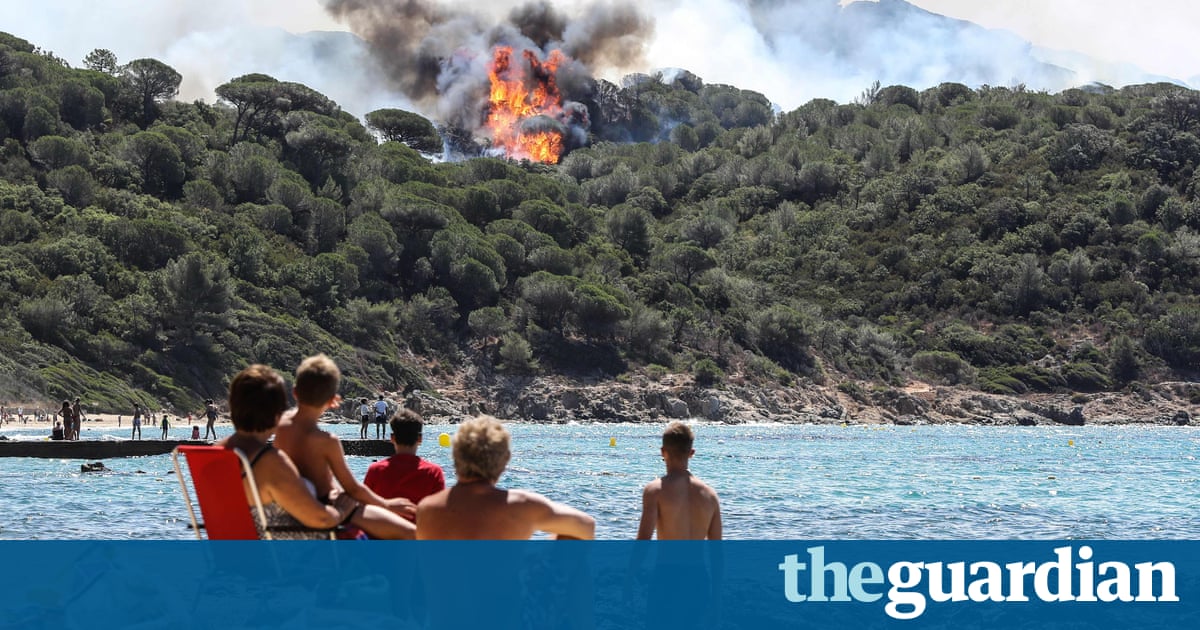 France has asked for Europes help in fighting wildfires that have consumed swaths of forest close to the popular resort of Saint-Tropez and on the island of Corsica.
Over 4,000 firefighters and troops backed by 19 water bombers have been mobilised to extinguish the blazes.
At least seven firefighters have been injured and 15 police officers affected by smoke inhalation since the fires broke out on Monday, according to the authorities.
The blazes have devoured around 4,000 hectares (15 square miles) of land along the Mediterranean coast, in the mountainous interior and on the island of Corsica in the middle of the holiday season.
With strong winds and tinder dry conditions creating a dangerous mix, the government asked its European Union partners to send two extra fire-fighting planes a request immediately fulfilled by Italy, according to the EU.
But one union official denounced what he said was a lack of spare parts preventing all the aircraft required from being put into action.
Interior minister Gerard Collomb announced that France would be adding six more firefighting planes to its fleet during a visit to Corsica on Tuesday.
A fire in La Croix-Valmer near Saint-Tropez, a resort frequented by the rich and famous, had been contained, local fire chief Philippe Gambe de Vergnes said on Tuesday.
But the blaze had already gutted 400 hectares of coastal forest in an area dotted with homes, he said. More than 200 people had to be moved from the area.
It is a disaster area
La Croix-Valmers deputy mayor, Rene Carandante, described a desolate landscape of blackened headlands fringed by charred umbrella pines, where green forest had once framed the azure waters of the Mediterranean. Its a disaster area. Theres nothing left, he said.
Francois Fouchier, of the local coastal conservation group, told AFP that local wildlife, such as the Hermanns tortoises, would be victims of the fires: We are going to find burnt shells.
Around 80km (50 miles) inland, 300 hectares of pines and oaks went up in smoke near the village of Saint-Maximin-la-Sainte-Baume. A local official accused the authorities of failing to regularly remove dry undergrowth, making the forest a fire hazard.
The French island of Corsica, situated midway between France and Italy, was also assessing the damage.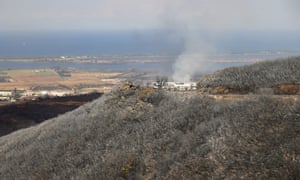 Read more: https://www.theguardian.com/world/2017/jul/26/france-wildfires-corsica-cote-d-azur-holiday