As residents leave and visitor numbers soar, the citys quality of life is being eroded. This summer, irate locals have taken to the streets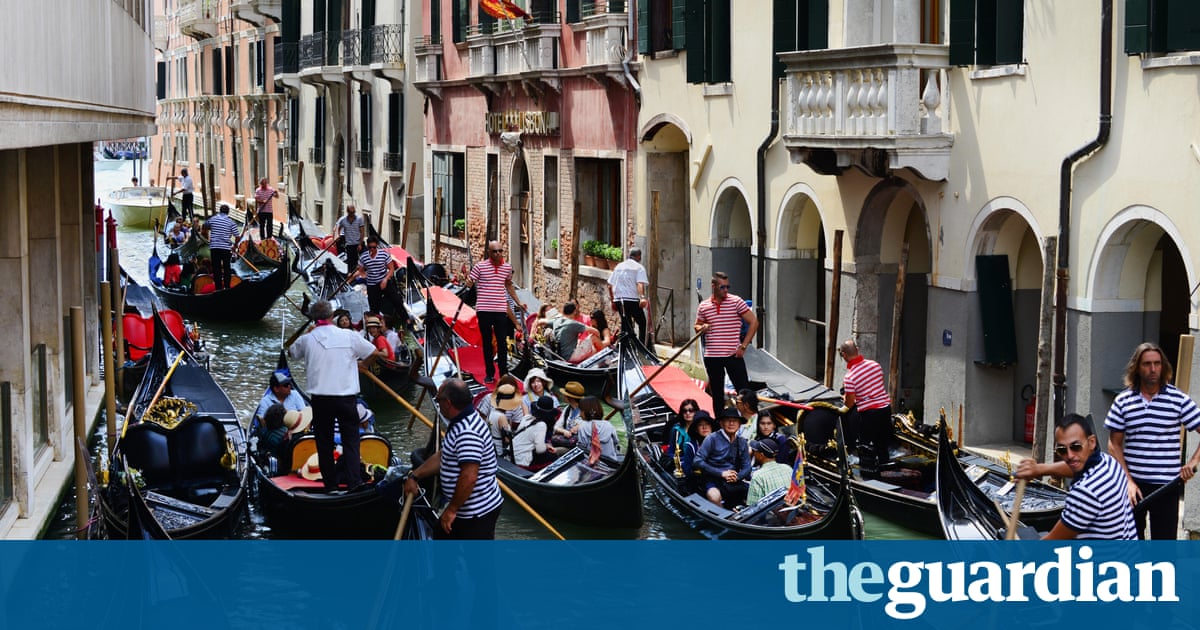 Emotions run high in Venice, the Italian island city that fascinates visitors even as it exasperates the dwindling band of local inhabitants.
Venice is still known as La Serenissima, the most serene, and was once a place where the population rubbed gracefully along with visitors made up mostly of intellectuals, writers and artists. It is difficult now to imagine that happy coexistence, when you wander through the intricate maze of alleys and waterways and speak to local people. Depopulation and mass tourism have long been causes of local despair. But this summer it feels as if a tipping point may not be far away.
Earlier this month an estimated 2,000 Venetians marched against a tourism industry they argue has eroded their quality of life, that is damaging the environment and driving residents away: Venices population has fallen from about 175,000 in the post-second world war years to 55,000 today.
Carlo Beltrame, one of the events organisers and a researcher in humanities at Venices Ca Foscari University, yearns for a time when taking a motorboat was not stressful or when a trip to his doctor in the Rialto Bridge area did not involve getting caught up in the slow-moving tourist throng.
Around 2,000 people leave each year, he said. If we go on this way, in a few years time Venice will only be populated by tourists. This would be a social, anthropological and historicaldisaster.
Whether irritated by selfie sticks, noisy wheelie suitcases or people snacking on one of the 391 bridges, Venetians contempt towards the 28million visitors who flood the city each year has reached alarming levels.
On a July morning in Cannaregio a neighbourhood tucked away from the congested Piazza San Marco area you can still catch a glimpse of the authentic Venetian lifestyle. The scene playsout much as it does in otherItalian cities: smartly dressed people chat animatedly as they shop atthe butchersand bakers or congregate at the bar. Children play freely on the streets.
The area remains mostly undisturbed by tourists, but Luciano Bortot, who was born here, is feeling anything but serene. Youre asking me what its like to live with this crap? he said. It used to be wonderful, we had lots of artisans the problem now is the mass tourism, the people who come for just a few hours and see nothing its as much of a nightmare for them.
Like many of his neighbours, Bortot despises the behemoth cruise ships that chug through the Giudecca canal four or five times a day, emitting fumes before disgorging thousands of people on some days as many as 44,000 into the historic centre.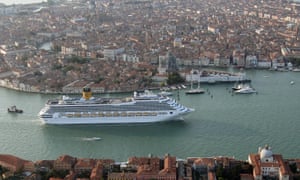 Read more: https://www.theguardian.com/world/2017/jul/23/venice-tempers-boil-over-tourist-high-season