Don Damond describes final call as godmother says Justine hoped to return to Australia due to fears of US gun violence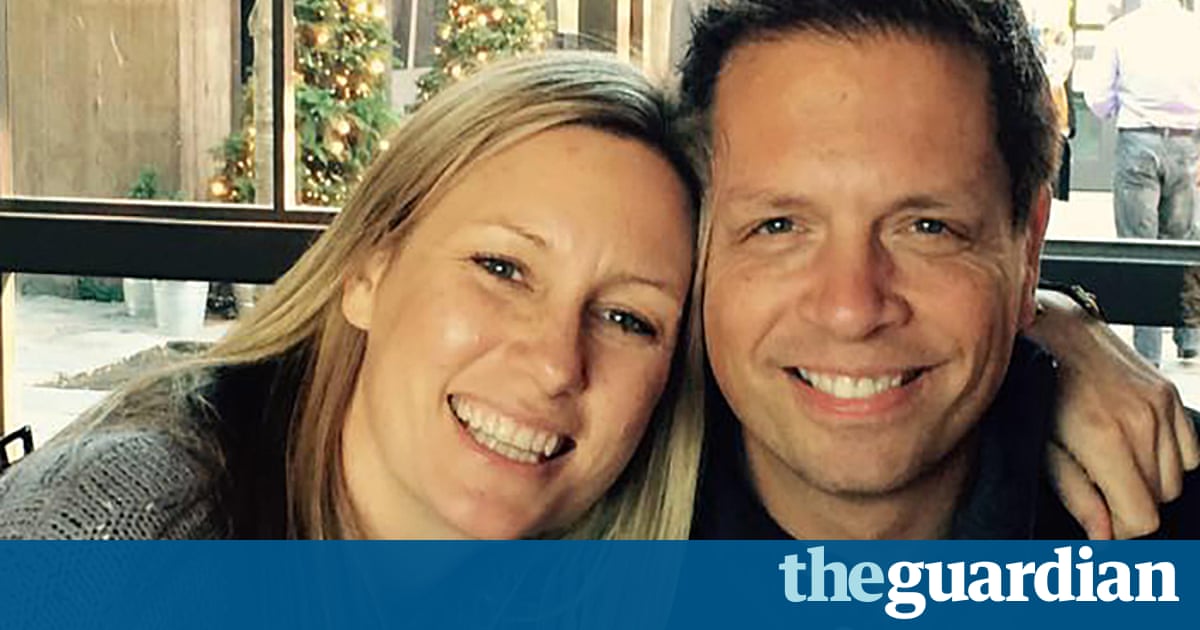 The fiance of Justine Damond, the woman killed by a Minneapolis police officer, is haunted by their last conversation.
On the night of 15 July, she called to tell him she heard what sounded like a rape happening in the alleyway behind their home.
I have played this over in my head over and over, Don Damond told the Minneapolis Star Tribune. Why didnt I stay on the phone with her?
He told her to call 911 and they talked until she said police arrived, when he told her Stay put, call me back, according to the Tribune.
Justine would never call back. When a Minneapolis squad car with officers Matthew Harrity and Mohamed Noor drove southward down the alleyway with its lights turned off, she went out to greet them. According to the testimony Harrity provided investigators, he was in the drivers seat and was startled by a loud noise in the moment before Damond approached the car.
Noor, who was in the passenger seat, fired his gun, aiming across his partner and through the open window, according to documents released by investigators. Damond was hit once in the abdomen. Officers performed CPR for about 10 minutes before pronouncing her dead at the scene.
Damonds death has provoked outrage in the US and Australia, where the prime minister, Malcolm Turnbull, called it shocking and inexplicable. On Friday, Minneapolis police chief Jane Harteau resigned at the request of the mayor, Betsy Hodges, who said the chief had lost the confidence of the people in the aftermath of the shooting.
Read more: https://www.theguardian.com/us-news/2017/jul/24/justine-damonds-fiance-says-he-regrets-not-staying-on-phone-before-shooting