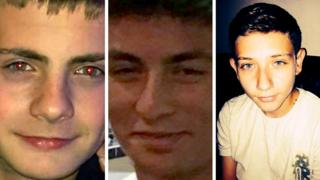 A 28 -year-old man has been charged with three weighs of causing death by hazardous driving after a gondola accident which killed three teenagers.
Jaynesh Chudasama was arrested after the crash near a bus stop in Hayes, west London, on Friday evening.
A 34 -year-old man is also being held on suspicion of causing death by hazardous driving after siding himself in.
Police have appointed the victims as Harry Rice, 17, and 16 -year-olds George Wilkinson and Josh McGuinness.
Josh had previously been named locally, and on his Facebook profile, as Josh Kennedy.
A Met Police statement said Mr Chudasama, from Hayes, will appear in custody at Uxbridge Magistrates' Court on 29 January.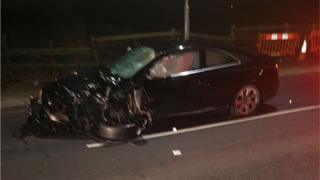 The boys were on their style to a 16 th birthday party when the accident happened, close to the Esso garage near intersection four of the M4.
The preys were with a group of friends ambling towards the Goals five-a-side football club at about 20:40 GMT on Friday.
Det Sgt Michael Rapp, from the Met's serious collision investigation section, said: "This is a fast-moving investigation and CCTV inquiries and forensic analysis of the car concerned are under way."
Ch Supt Colin Wingrove, of Hillingdon Borough Police, said: "There is understandably a lot of appall and grief in the local community.
"I would like to reiterate the petition from their own families that their privacy is respected at this difficult time so they are unable grieve in peace."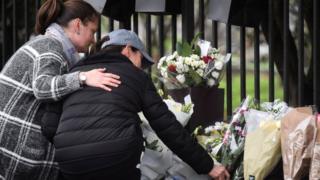 Tash Moriarty, Harefield Academy head teacher, said: "We are all shocked and deeply saddened by the appalling loss of three students who attended the Harefield Academy.
"Our thoughts and condolences are with their families, friends and loved ones at this terrible time.
"We are offering help and support to all students and staff who have been affected by this incident, and ask everyone to respect their privacy at this difficult time."
George Wilkinson's grandpa, Nigel Goodhand, came to the background on Sunday.
He said: "I'm actually cut up. It throbs. George's mother "ve lost the" patch.
"I wasn't going to stop here, but I had to in the end.
"He will be sorely missed."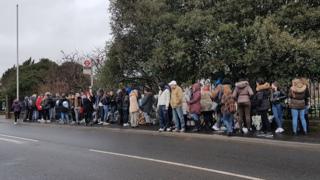 One tribute left at the stage read: "George Boy, I love you so much, affection Kev, Vinnie."
Another said: "I believed I would never have to write this and I don't know what to write but I will always adoration and miss you millions."
Elsewhere, a poster speak "To my bro, always together forever, " while a fourth said: "To my darling child boi my center is interruption, love mum, Vinnie."