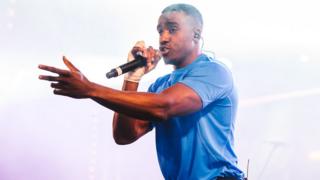 The neighbourhood, the crew, the expensive car – arguably all key ingredients in a grime video – nonetheless Bugzy Malone has revealed his visuals facilitated reunite a family.
In an interrogation with BBC 1Xtra's DJ Target, the grunge rapper has recognized that the homeless personas in his Run video were not actors.
Bugzy Malone said: "We went out and went proper homeless people. We had a chance to chat to them and give them a little something.
"We went proper parties off the street of Manchester in there."
The video for the anthem which also peculiarity vocals from Rag'n'Bone Man was released in August.