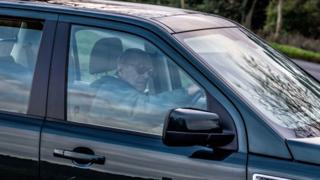 The Duke of Edinburgh is to willingly give up his driving licence, Buckingham Palace has said.
It comes after the 97 -year-old duke apologised over a gondola clang near the Sandringham estate in Norfolk, in which his Land Rover Freelander property on its side after a crash with a Kia.
Two days later Norfolk Police dedicated him "suitable texts of advice" after he was visualized driving without a seat belt.
Buckingham Palace said that he ceded his licence on Saturday.
In a statement, the palace said: "After careful consideration the Duke of Edinburgh has been decided to voluntarily surrender his driving licence."