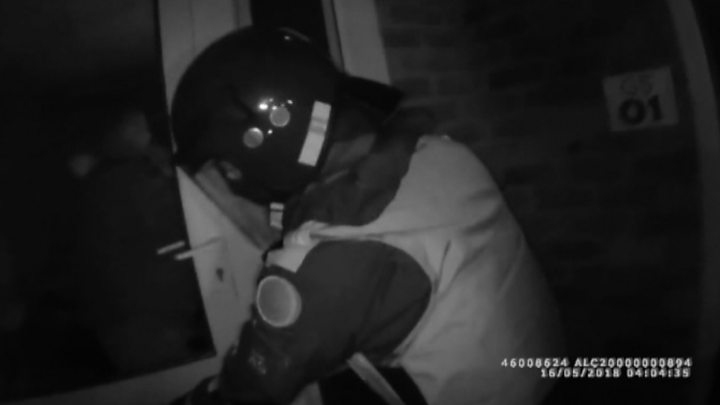 A victim of modern slavery says she was passed around England for a decade by gangs of men using her for sex.
Jenny* said she was groomed from the age of 11 and at 13 was ordered to have sex with a drug dealer to pay off another man's debts.
She said on one occasion the men who trafficked her poured petrol on her and threatened to set her alight.
The Salvation Army says modern slaves often come from abroad but the number of British slaves has nearly doubled.
As well as being used for sex, they are often found working in nail bars and car washes.
---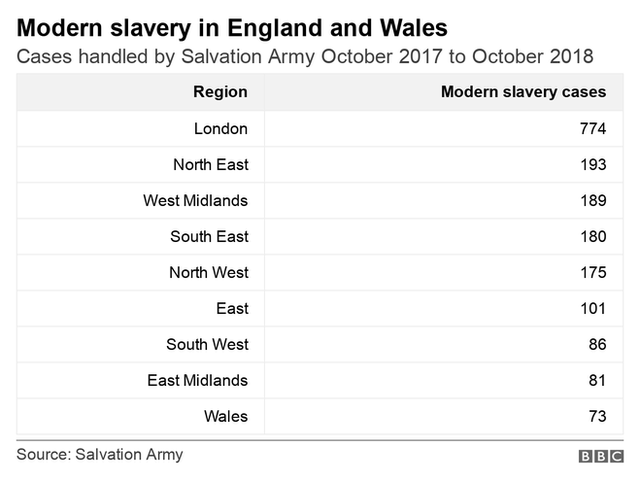 ---
Kathy Betteridge, director the charity's anti-trafficking and modern slavery unit, said: "Modern slavery shows itself in a number of forms including forced labour and sexual exploitation where women are taken and deceived, and abused.
"Although it might appear they could escape, the fact is that they may have been tortured and are so frightened and immobilised they can't escape."
Jenny, who was born in the UK, said she met a man when she was 11 who initially "was quite nice to me".
But by the time she was a teenager, he had ordered her to have sex with his dealer to pay off his drug debts, she said.
'Really numb'
Later, she was forced to sleep with six or seven men in one night and would take drugs to "block out" the ordeal.
"You just become really numb – it's like you're not really alive," she said.
Jenny said she had tried to escape by moving house, but the gangs, who were spread around the country, found her.
She said there were "missed opportunities by professionals – I could have been saved and rescued earlier".
The Salvation Army, which provides safe houses for slavery victims, said the number of British modern slaves it had supported in 2017/18 had almost doubled to 86 – a rise from 44 cases in both 2015/16 and 2016/17.
Dr Cheryl Mvula, from Stop the Traffik, said: "These are really dangerous, well organised, quite violent criminal syndicates who are buying and selling human beings for profit, because people are much easier to move around than drugs and arms."
*Name has been changed