"Color is back in a big way," says Matthias Breschan, chief executive officer of innovative Swiss watchmaker Rado. After a few years of pushing blue watch faces, brands have been seeking greener pastures. Deep-emerald dials, bezels, cases, and even bands are rolling out of the workshops of a diverse variety of companies.
"We're seeing a lot of demand for watches with green elements," Breschan says. His company offers its striking ceramic True Thinline models in seven colors; green is the second-best seller, after blue.
Rado calls its shade polished green. "Selecting the right hue is critical," Breschan says. "For us it was important to select a subtle green color that looks both regal—think British racing green—and goes well with different styles."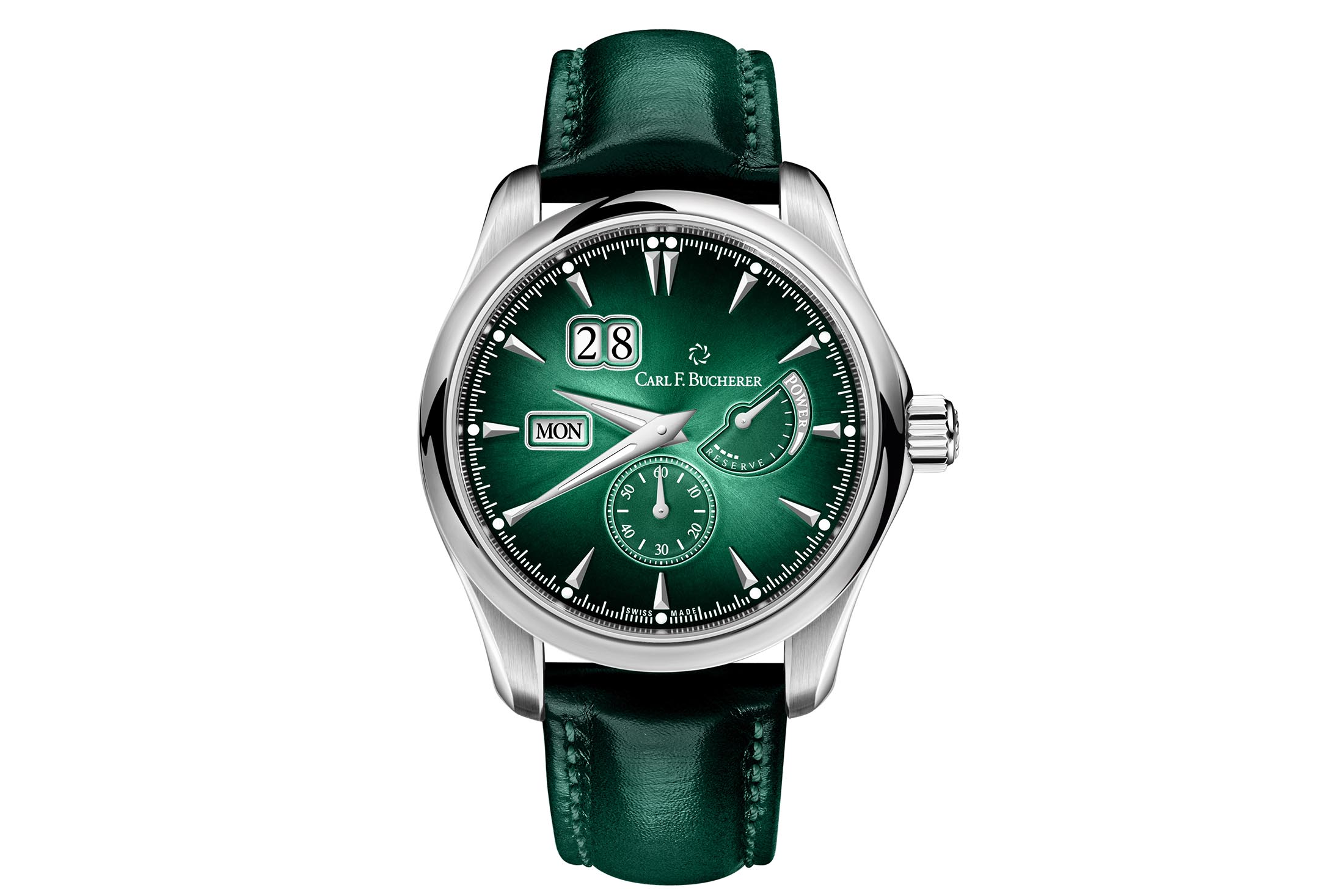 It's common to hear Breschan and other watchmakers refer to racing green, an intense tint customary among U.K. professional motor sports competitors before the sponsorship era. The worlds of classic cars and heritage watches are intertwined; their fan bases overlap, and watch designers often channel ­vintage-car aesthetics. It's a savvy play to woo key connoisseurs with a wristwatch recalling the verdant blur of a 1950s Triumph coupe, for instance.
The dominant tone for green watches is eminently jewel-like. Admire, for example, Piaget's Altiplano 40mm, inspired by malachite and other stone dials that were a great success for the house in the 1960s. But the hue also takes a trip through enchanted woods: Watchmaker Carl F. Bucherer calls its shade—similar to the conifers near its headquarters in Lucerne, Switzerland—­pine green.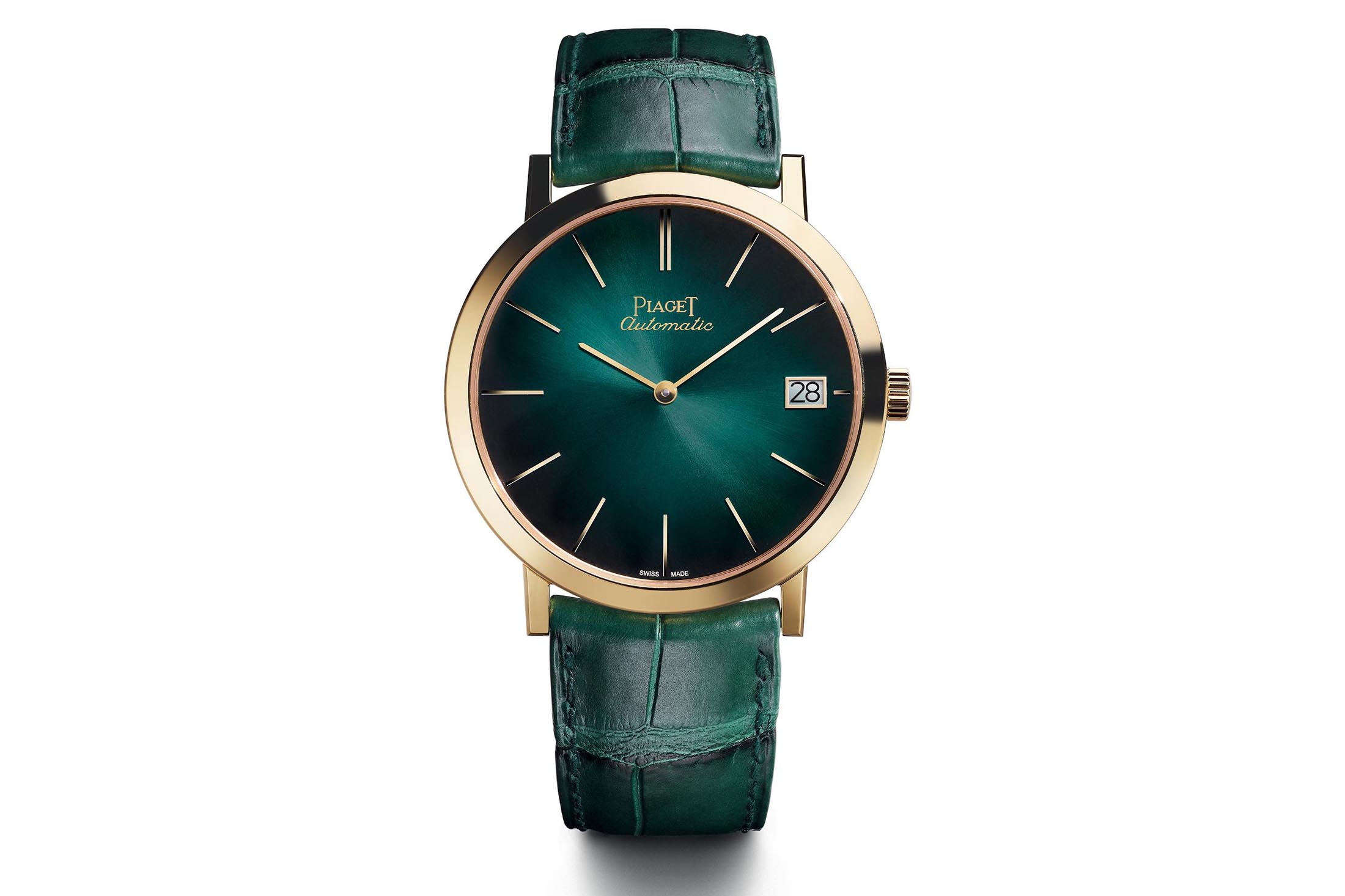 The appeal of Islamic green (as seen on the Saudi flag, for instance) hasn't gone unnoticed by watchmakers, either. Seven months ago, IWC Schaffhausen released a limited-­edition green version of its Portugieser Automatic called the Kuwait, an appeal to oil-rich emirs if ever I've heard one.
At Rolex, the exact shade of the color changes from model to model, but it's usually light and soft, evoking baby greens or Granny Smith apples, and right in line with Pantone LLC's 2017 color of the year, "greenery," a zesty ­yellow-tinged tone. In any case, Rolex makes it a point to have only one green watch in each collection—and therefore it just calls it green, without a modifier.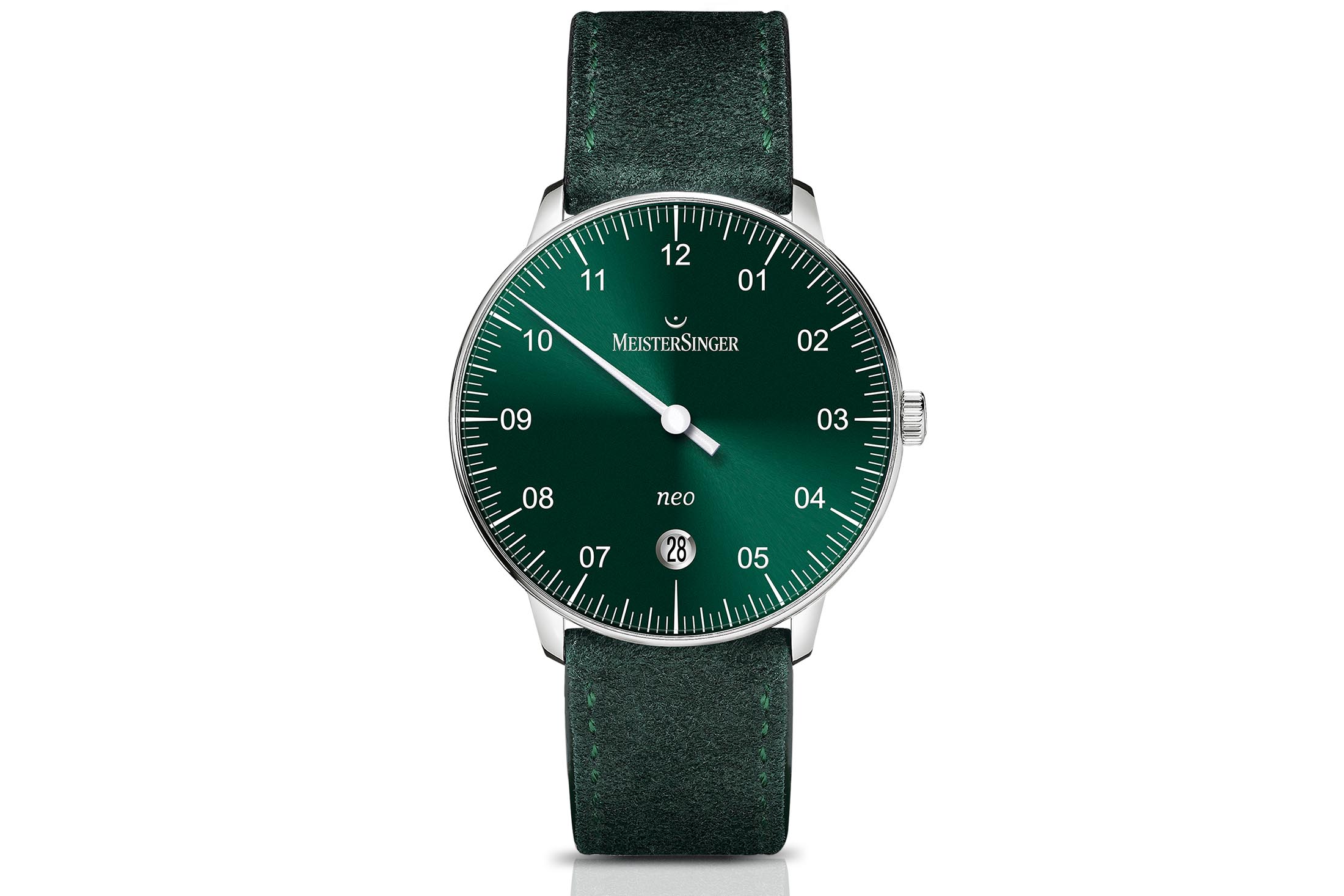 Getting the color right ain't easy. "It's an exercise in trial and error," says Shinola Creative Director Daniel Caudill, speaking of the development of his forest green. The Detroit company has been working toward this precise shade since a billiard-green Runwell was ­introduced to the collection in 2013, helping establish the brand's fresh sensibility. "This is a green that we have been perfecting since our launch, adding bits of blue, bits of yellow, bits of black, and tweaking it until we achieved the right color."
For Caudill, a colorful dial "is a way for the wearer to represent his personality—­especially if there is an office dress code."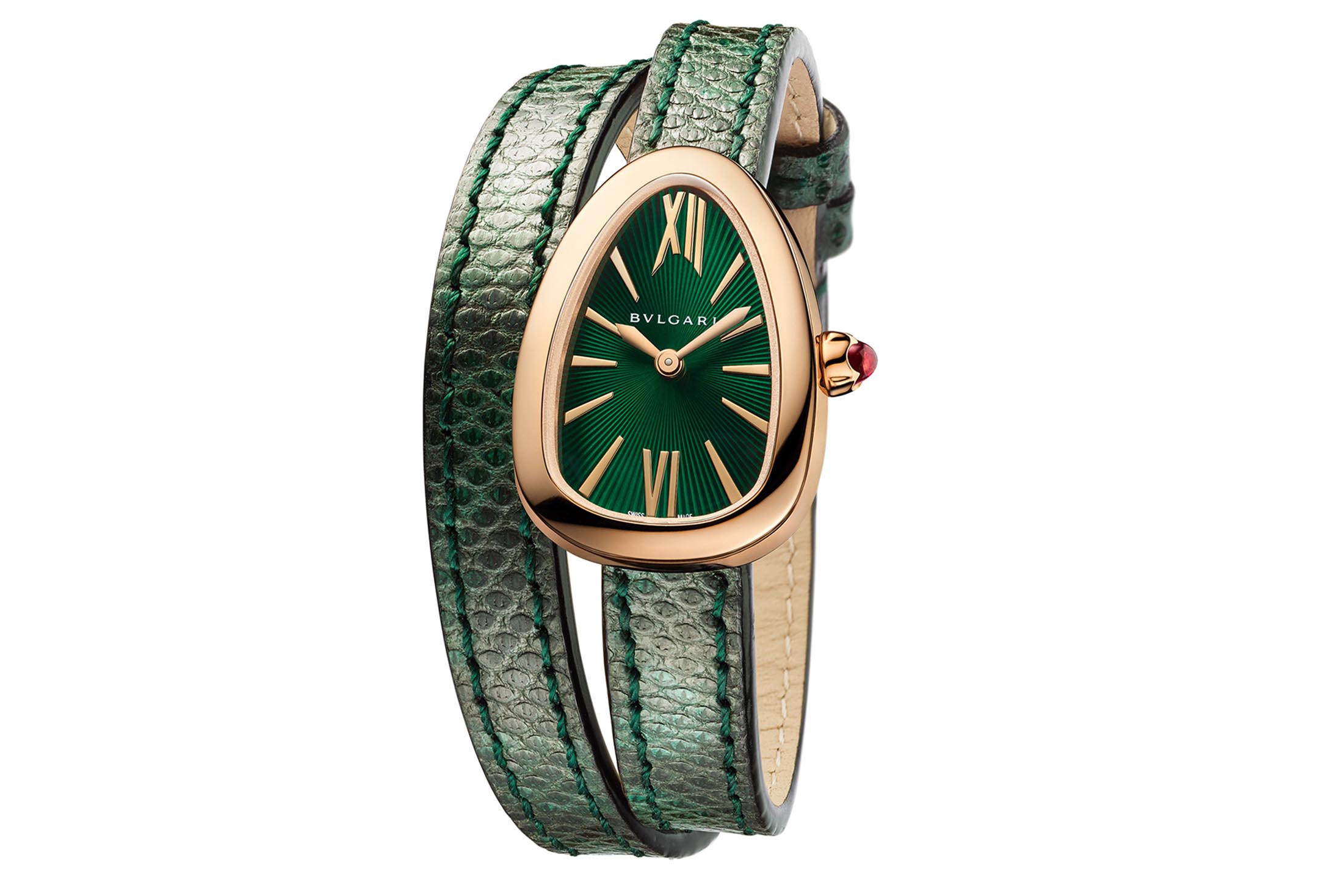 And what does green say about said work personality? "Some people may respond to the symbolism of the color," says Jean-Bernard Forot, Piaget's ­jewelry marketing director. "It's known to be a relaxing color. Above all, it's a symbol of hope."
To some it conjures the magic of nature. Others enjoy its associations with progressive politics. Or leisure-class lawn sports. For most, though, green will always be the color of money.
Read more: http://www.bloomberg.com/news/articles/2017-08-02/watchmakers-are-betting-big-bucks-on-green-this-year