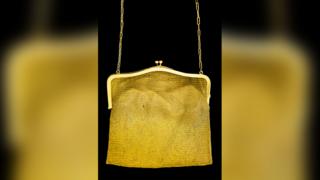 A handbag saw during a garage tidy-up which was thought to be "junk" is set to be sold for thousands of pounds.
When sisters Linda and Margaret Pritchard, of Denbigh, Clwyd, experienced the damp luggage during a clear-out they earmarked it for the tip.
However, it turned out to be a 105 -year-old Art Deco gem manufactured exclusively from gold.
It is now set to go under the mallet at an auction next month and fetch up to PS3, 800.
However, Linda, 61, acknowledged: "It virtually ended up in the tip."
Margaret, a former carer, inherited the baggage eight years ago from Gwyn Jones, who she had searched after.
The bag was forgotten and buried in Linda's garage, until she decided it was time for a clear-out.
Margaret, 59, said: "We came in the different regions of the suitcase and I precisely thought we would never give this, so I said to Linda, 'get rid'.
"I didn't open it a second thought until later that night when I wondered, 'Why would Mr Jones maintain this, the only thought left from his wife? '"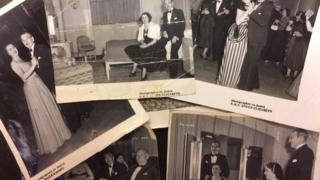 Her sister took the pocket to an optician for a closer look.
"I anticipated[ the optician] could look at it with his magnifying paraphernalium for a trademark, " said Linda.
"He told me it was 15 -carat American gold. I was flabbergasted. It could have gone to the tip."
Jewellery pull discovered in secret drawer Restored antique nature delineate on display 'Have you lost your sword? ' Image caption Dora Jones and her first husband David Archibald OBE aboard the Queen Mary Image caption Auctioneers said the container was "a wonderful learn and a wonderful story" Antique trophy's lost lid found in loft Bone mystery in castle's cabinet Image caption Hansons valuer Jane Williams with the gold evening bag