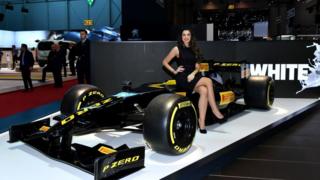 Sex sells. It's an old mantra, but one which the car industry has been wedded to for many years.
Since the 1960 s and 70 s, it has been common at the major motor shows to see examples next to the latest glossy machinery.
Here in Geneva this year, there are perhaps fewer examples on the stands than there have been in the past – but they are still very visible.
So in the 21 st Century, in persons under the age of #MeToo, what are we to shape of such attitudes?
I considered I'd expect some of the women who work at the show.
If you've never been to one of these events before, there are a few things to bear in mind.