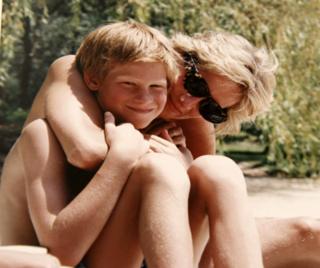 Prince William and Prince Harry have spoken of their expresses regret that their last-place gossip with their baby was a "desperately rushed" phone call.
Prince Harry, who was 12 when Princess Diana died, said: "All I do recollect is likely repenting for the rest of "peoples lives" how short the phone call was."
In an ITV documentary to mark 20 times since their mother's fatality, the sovereigns also spoke of her "fun" parenting.
Diana encouraged them to be "naughty" and smuggled them sweets, they said.
The lords added that she was a "total kid through and through", who understood the "real life outside of palace walls".