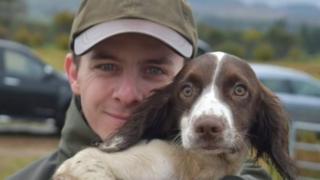 A missing dog has been reunited with her proprietor 16 eras after fleeing from a automobile accident.
Holly, the 18 -month-old Springer spaniel, was flung from the wreckage following the crash on 14 October.
Her owner Amanda Henry was seriously injured in the gate-crash, on the Minishant to Crosshill road in Ayrshire.
Holly was the last of three hounds to be found after the secure cage they were travelling in was thrown from the car and burst open.
While two of the dogs were quickly recovered by a neighbourhood farmer, Holly ranged from the accident, spurring a widespread appeal to find and reunite her with their own families.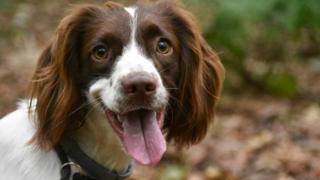 Teams had been scouring the field near the disintegrate area after Holly was spotted by voluntaries with thermal imaging scopes and road cameras.
However, she sidestepped captivate, moving from the places.
Ms Henry, who works as a vet, supported on Wednesday that Holly had been located safe and well by a close friend.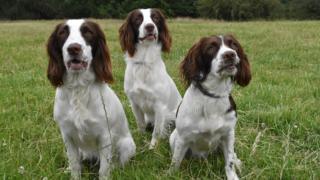 Richard Binkhorst said he rescued the dog after discovering her hiding recognise and lying on his hands and knees to persuasion her out.
He said: "The dog knows me well, but it still requires a lot of trust for her to let me come close in the state she was in."
'Further afield'
Mr Binkhorst said Holly was already settling back into her residence and was due to visit the veterinary for a check-up, but was in "surprisingly decent shape".
He lent: "Many parties from the place, and further afield, have been keeping an gaze out and helping scour the neighbourhood.
"There's been volunteers with drones out, people distributing postings, local farmers allowing us to research their dimensions and use their disciplines. The reinforce has been overwhelming. "
Ms Henry, 47, from Maybole in Ayrshire, was sent to hospital following the crash.
She was treated for a fractured prickle and asked 30 stitches in her head.
She is still recovering but said here on her Facebook page that she was "feeling wonderful" to have Holly home.
You may also like
Stolen dog noted 250 miles from dwelling Gatwick Airport: Dogs in tutus postponement Norwegian Air flight Headway Suffolk Brainy Dogs scheme 'gave me my best friend'