The techno-sage and Silicon Valley insider determines VR as emancipatory and liberating but what does shared lucid fantasy actually necessitate?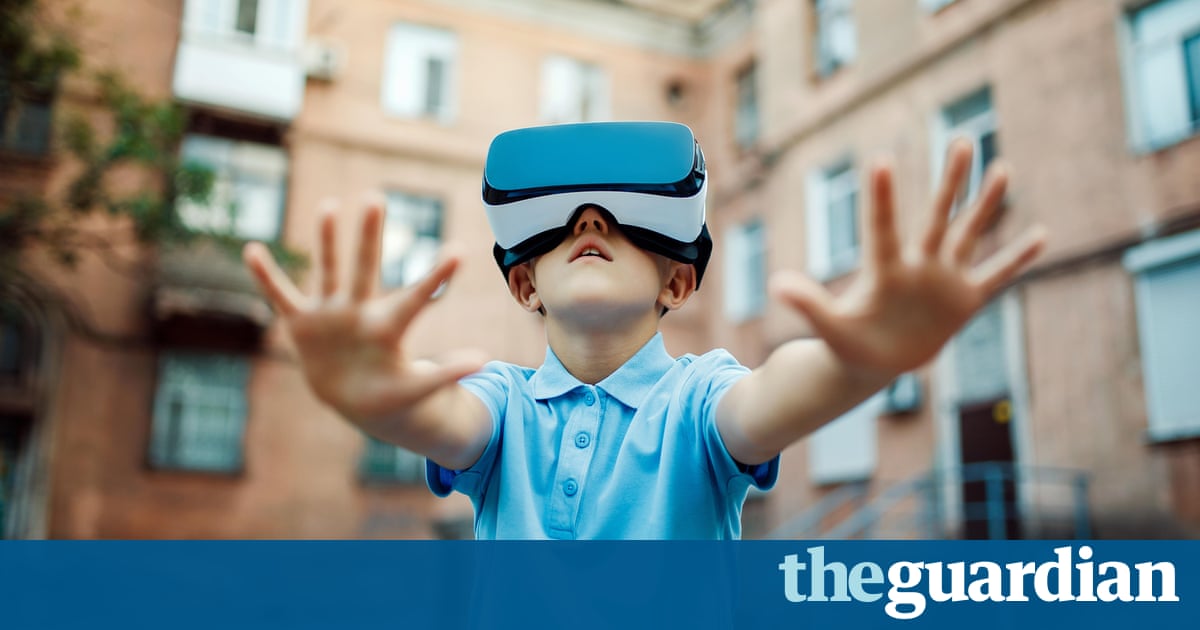 I knew virtual reality for the first time the other day, at a develop workshop for university professors. When I donned the Oculus Rift- a shiny plastic headset with handheld controls- I was presented with a table on which sat some cartoonishly made objects: a projectile, a plaything gondola, a ray firearm. I picked up the handgun and fuelled off a few shootings. I rolled the ball off the counter. Then the lenses in the goggles misted up and I ripened bored.
I couldn't see how virtual reality was supposed to help with the teaching of literature, but the techno-apparatchiks who were our templates for the day assured me that this was the future of pedagogy( a word they liked )." Just reckon ," they said," one day your students won't merely be able to read journals: they'll suffer what it's like to be in them ."
In Dawn of the New Everything , his insightful( and often maddening) memoir-cum-manifesto, Jaron Lanier argues that we are on the brink of a golden age of virtual reality." It looks like this journal might come out at about the same meter that VR gets banality ," he writes. But despite the best efforts of the clergymen, VR has so far failed to become ubiquitous.
In 2014 Oculus was bought, with much fanfare, by Facebook for$ 2bn, but since then it's felt as if they don't really know what they want to do with these new technologies. Google Glass( an experiment in wearable augmented reality first released in 2013) too limps on, but having a camera strapped permanently to your intelligence feels intrusive, and early adopters were labelled "glassholes". VR may well still be the future, but what becomes clear from Dawn of the New Everything is the fact that it has been the future for a very long time, and that it is as much about selling imaginations as knowing them.
Lanier is a computer scientist turned writer and techno sage, and is often hailed as the papa of VR. His previous two journals- Who Owns the Future ( 2010) and You Are Not a Gadget ( 2013)- were poising polemics against the dangers of what he identified as a new" digital Maoism" associated with the strength of social networks, under the auspices of which algorithms become more important than parties. Dawn of the New Everything lacks the directed intensity of his previous volumes, fusing techno-utopian conceive experimentations with truncated memoir, but still contains plenty to argue with.
Most immediately engaging are the autobiographical sections, for Lanier has led a fascinating life. His mom was a Viennese dancer who was killed in a auto crash when he was nine, his father a high school teacher who" lived with Gurdjieff in Paris and Huxley in California and studied with different Hindu and Buddhist educators ". After his mother's death Lanier had a slightly feral universe with his father, constructing theremins together and living in a geodesic dome room Lanier had designed. A appreciation of messianic duty pervades the specific characteristics of his childhood( and the book as a whole ). "Was it possible," he remembers making as a child," that every place in the whole macrocosm was wondrous, but beings merely get worn out by the work of knowledge? Is that why all the other kids just sat there, claiming that everything was normal ?"