Was it only five few weeks ago that Conservatives belief the prime minister was the only possible answer to their problems, asks Guardian columnist Marina Hyde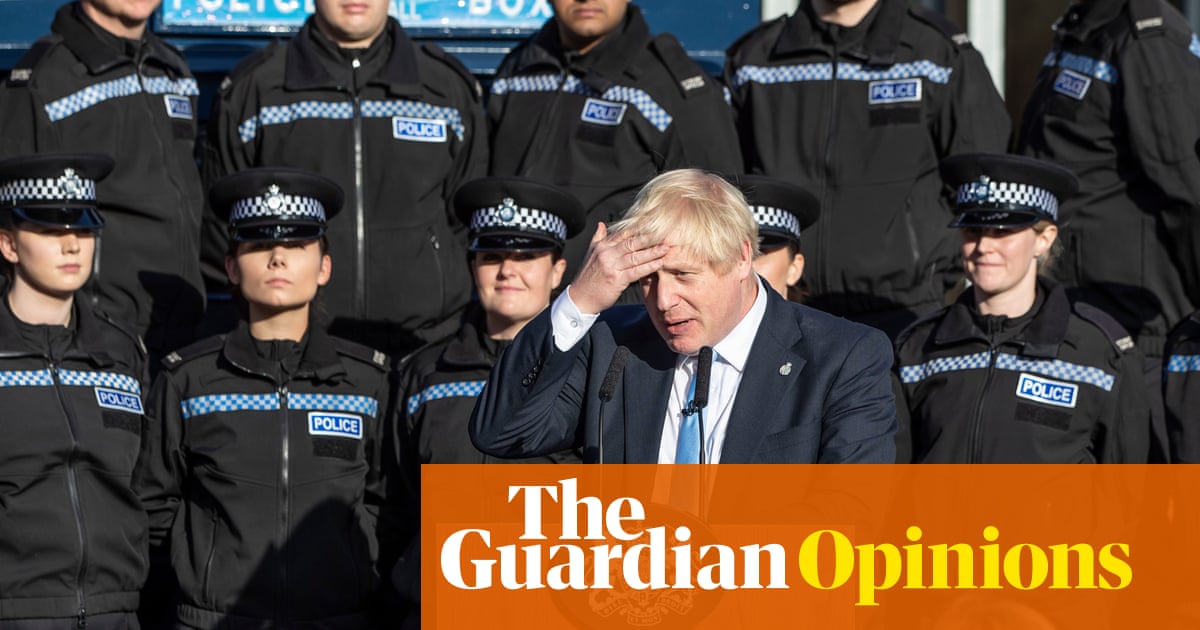 Why do parties still call it a Tory " divide" on Europe? It's not a split: it's an episiotomy. The Tory episiotomy on Europe became septic this week as Boris Johnson expelled 21 MPs , including two former chancellors and his hero Winston Churchill's grandson; lost his fucking brother in a fable we'll request Cain and Far More Able; and shall address a letter so hallucinatorily bad it whiteyed a policeman. At the current rate, even Robert Caro will exclusively need a week to write this Johnson biography.
Then again, Johnson might get a majority, and we'll look back on these as the good old days. More on the prospect of that banter-apocalypse later.
For now, it feels remarkable to think that barely five weeks ago, the great majority of Tory MPs were telling us Boris Johnson was the only possible answer to various questions. It turns out those questions were:" How would Dudley Dursley and Draco Malfoy's newborn appear and behave ?"," What if you scraped the Honey Monster and set him in a clothing for a court appearance ?" and" Does anyone know the ancient Greek for shitting the bed ?".
Despite practising since boyhood, Boris Johnson's entire demeanour is that of a humankind who has won a competition to lead the country for a epoch. He is Mike Bassett: England Prime Minister, hitherto pedals out jokes he's done 437 days before as though he's Frank Sinatra and reckons the crowd can't wait to see him do My Way again. Johnson must be the only performer whose gathering spends his gigs screaming: Satisfy, DO YOUR NEW STUFF.
Physically, he seems in a impressive territory. Apart from looking like he cuts his fuzz with the bacon scissors, the PM's shtick is odd and juddering, as though some of his innards are trying to escape. Perhaps they have found the tension between the bodily functions they are required to provide and the national interest unresolvable.
Oratorically, his PMQs debut merits a mere five-word review:" Welcome to the Commons, bitch ." As a dispatch box artiste, Johnson has all the accomplishment of one of those pisshead chancers who go house to house at 10 pm in December and" chant sing" for tavern coin. His delivery was that of a human finding out in real era that information which slayed at the accountancy corporate he did in 2007 is less well received by those who haven't drunk themselves to within an hour of renal collapse. That is as much as 30% of the House of Commons. I'd give it a fortnight before Theresa May is rippling an ironic" WENGER IN" banner behind him.
As for his turns away from Westminster, Thursday afternoon spotted him at a Yorkshire police academy, where he showed deep disorient. He resembled a political Elvis- twilight years- who'd "mustve been" slapped awake on the tour bus by his administrator, imparted some of his special medicine, and shoved on to greet the LA crowd with the words" Hello Philadelphia !" This, but in Wakefield.
Having extremely belatedly taken the stage, Johnson proceeded to die on his arse in front of rows of police officers. Does this technically weigh as a fatality in custody? Certainly, it accept all the hallmarks of such an event, of which "theres been" 1,718 since 1990, with not a single sentence for slaughter or manslaughter. Which is to say: it was brutal and distressing, it happened right in front of multiple police feign not to notice, and the victim was officially concluded to have done it to himself.( Thank you in advance to the Police Federation for their forthcoming letters on this paragraph. I'll make time to to read them when I retire at 50 after three years on the sick .)
There is much discussion about what actually " cut through " the coming week, with Johnson's greatest shits collection set against such viral enjoys as a factual hitherto simultaneously car-crash delineation of Labour's Brexit policy by Emily Thornberry on Question Time. It is quite something to be got the better of by fellow panellist Richard Tice, a sort of radicalised Damart catalogue model, but the shadow "foreign ministers " organized it.