There were soften squibs but from Michael Wolff to the more refined Jill Lepore, abundance of scribes rendered food for thought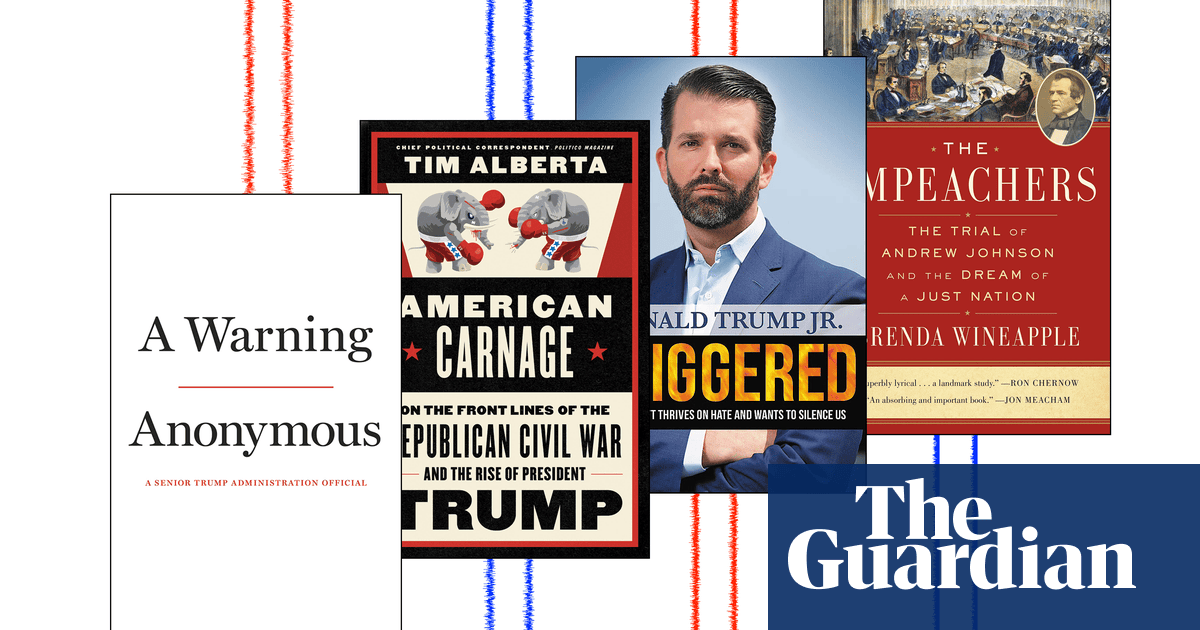 In 2019, time three of the Trump administration, the world of political publishing generally swarmed forth ephemera, works recognized by sensational one-day legends that lit up the internet like overstuffed fireworks then immediately faded away.
Take Team of Vipers, by former White House staffer Cliff Sims and published in January. It boasted coarse disapproval of Trump counsellor Kellyanne Conway, former chief of staff John Kelly and former press secretary Sarah Sanders, who in Sims' telling" didn't press as hard as she could for the rock-bottom truth ". That's one way of putting things.
In the words of Lloyd Green, refreshing the book for the Guardian, Sims" reportedly received a seven-figure advance for dishing grunge on his ex-boss. If he actually enlisted a million dollars, his agent deserves a round of props. As for Sims' publishers, they may have overpaid ." It's now clear they did. Thoughtful holiday offerings are not generally purchased from the remainder table.
Let's be honest: numerous such journals are not worth one's time. Even if the writing is not bad, the subject is frequently narrow. But in 2019 there were a few shiny rocks, even gems, to be found among the pile.
Of the various works on the Trump White House the best was Michael Wolff's Siege, sequel to the blockbuster Fire and Fury and in Green's assessment" believable enough to be taken seriously and salacious enough to entertain ".
Steve Bannon, a major source, caters unplugged commentary, to wit:" This is where it isn't a witch hunt- even for the hardcore, this is where he turns into merely a bending business guy … Not the billionaire he said he was, only another scumbag ."
Wolff also quotes Henry Kissinger at a private lunch as saying Trump's" entire foreign policy is based on a single precarious individual's reaction to perceptions of slights or praise. If person says something nice about him, they are our friend; if they say something unkind, if they don't kiss the ring, they are our opponent ." With friends like these …