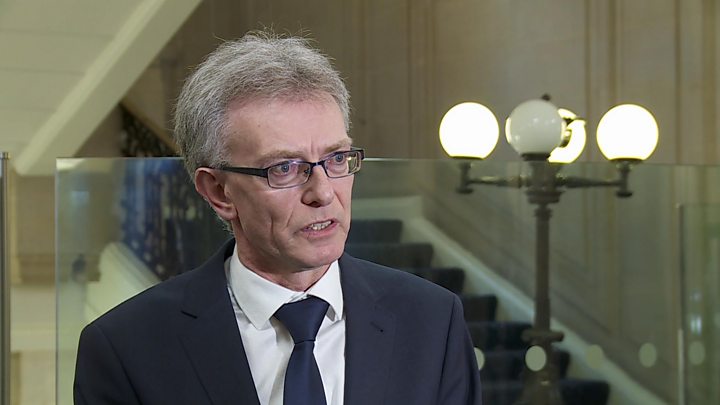 Honda has confirmed it will close its Swindon car plant in 2021, with the loss of about 3,500 jobs.
The Japanese company builds 160,000 Honda Civics a year in Swindon, its only car factory in the EU.
Honda said the move was due to global changes in the car industry and the need to launch electric vehicles, and it had nothing to do with Brexit.
Business Secretary Greg Clark said the decision was "devastating" for Swindon and the UK.
A fall in demand for diesel cars and tougher emissions regulations have shaken up the car industry.
Ian Howells, senior vice-president for Honda in Europe, told the BBC: "We're seeing unprecedented change in the industry on a global scale. We have to move very swiftly to electrification of our vehicles because of demand of our customers and legislation.
"This is not a Brexit-related issue for us, it's being made on the global-related changes I've spoken about.
"We've always seen Brexit as something we'll get through, but these changes globally are something we will have to respond to. We deeply regret the impact it will have on the Swindon community."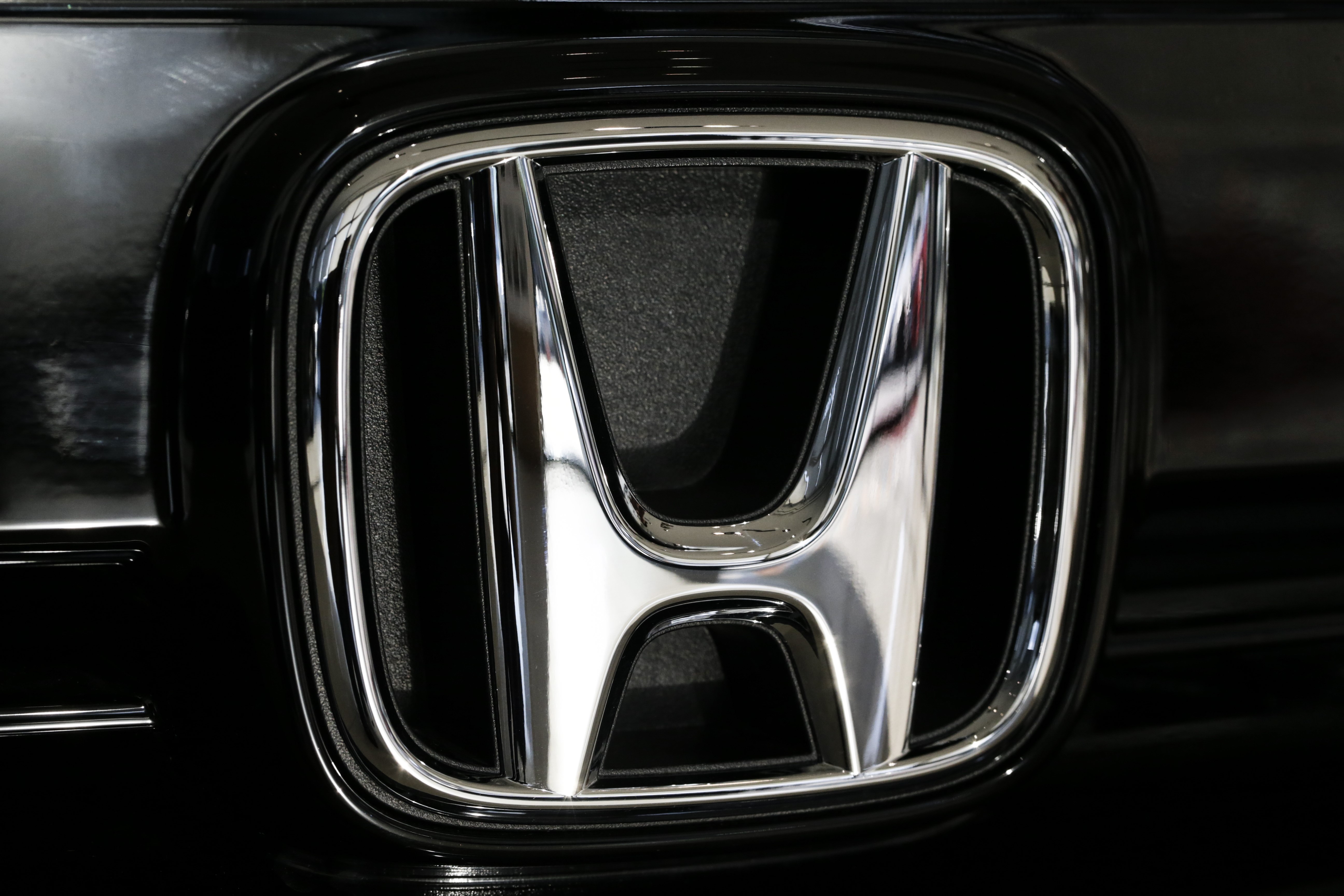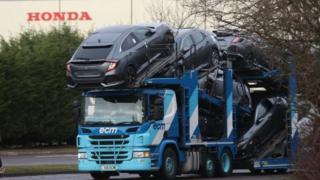 Image copyright
PA
Honda also announced it would stop making the Civic at its plant in Turkey in 2021. Its European HQ will continue to be located in the UK after the changes.
Earlier this month, Nissan switched plans to build its X-Trail SUV from the UK to Japan.
At that time the firm's Europe chairman, Gianluca de Ficchy, said that "the continued uncertainty around the UK's future relationship
with the EU is not helping companies like ours to plan for the future".
---
Analysis
Dominic O'Connell, Today business presenter
Honda says the Swindon closure is not Brexit-related. Is this the unvarnished truth, or is the company simply trying to avoid a political storm?
Honda has in the past been vocal about the difficulties a disorderly Brexit would bring, and the timing of the announcement, a little more than a month before the UK leaves the European Union, is curious.
But the Honda statement makes no mention of Brexit at all, instead pointing to the greater forces that are reshaping the car industry.
Honda is not, on the world stage, a big player, being dwarfed by the likes of Toyota, Volkswagen, General Motors and Ford.
It needs to find the resources to invest in electric power plants and autonomous vehicles – a strain that has already led to its larger rivals closing plants and cutting jobs.
Honda said it needed to invest in these new frontiers and concentrate its production resources where it could be sure there would be high volumes.
Swindon, which has had one of its two production lines shut for several years and which makes only 160,000 cars a year, does not fit that future. Nor does an even smaller plant in Turkey.
Brexit issues may be lurking in the background, but Honda's real reasons for closing Swindon are about the future of the global car industry, not Britain's future relationship with Europe.
---
The EU and Japan recently struck a trade deal which lowers tariffs on both parties' car exports to zero.
BBC business editor Simon Jack said the trade deal means there is a dwindling rationale to base manufacturing inside the EU.
He said production at Swindon had also been in decline for some time, with the plant currently running at about half its capacity.
'Deeply disappointing'
Business Secretary Greg Clark said he would convene a taskforce with local MPs, civic and business leaders, as well as trade union representatives, to help Honda workers get new skilled jobs.
"The automotive industry is undergoing a rapid transition to new technology," he said.
"The UK is one of the leaders in the development of these technologies and so it is deeply disappointing that this decision has been taken now."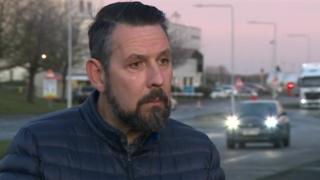 Image caption
'Betrayed': The reaction from Swindon
Unite union official Alan Tomala said employees at the Swindon factory felt "betrayed" by the closure announcement.
"They feel that the company owes them a little more than hearing the news in the media.
"I left work yesterday to 57 missed calls and around 130 emails, and not one from Honda. It surprises me and I'm angered by it."
Outside the factory gates, employee Chris, whose son also works at the plant, told the BBC he was "extremely disappointed".
"I've been here 19 years and it's devastating for all involved," he said.
"You've only got to look across the road at the large warehouses here too, I don't know what the jobs will be replaced with."
Local employment agencies have begun setting up meetings to prepare employees.
Kath Curr, managing director of C&D Recruitment in Swindon, said the closure was "devastating for the town as a whole", but Honda workers' skills were "completely transferrable" .

In a joint statement, Adam Marshall, director general of the British Chambers of Commerce, Phil Smith, chief executive of Business West, and Paul Britton, chief executive of Thames Valley Chamber of Commerce, said the planned closure of the Swindon plant would have a major impact, not only on Honda staff but also on the company's supply chain.
"Given the size of the operation, there will be a wide and diverse network of regional suppliers that will now be hugely concerned about their future business prospects.
"Employers, government and local authorities must do all they can to deliver tangible assistance and guidance for the people and communities that will be affected by an announcement of this scale," they added.
---
Read more: https://www.bbc.co.uk/news/business-47287386