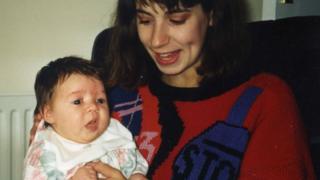 Twenty-five years ago, Simon Smith killed his three-month-old daughter – sparking an investigation into the deaths of his two other children. As he is moved to an open prison after helping decades behind prohibits, his ex-partner Rachel Playfair tells the story of how he assassinated their child.
On Thursday 17 November 1994, Smith was looking after three-month-old Lauren on his own for the first time.
At lunchtime, Rachel called dwelling to check in, having returned to work as a physiotherapist. When there was no answer, she knew something was wrong.
"There was just something that didn't ring true. How my health, bouncy, smiling "girls " that I left that morning could abruptly be dead."
Mrs Playfair was 22 when she fulfilled Smith in 1993, and by her own admittance, she was vulnerable.
She had been admitted to St George's Hospital in Stafford with an anorexia nervosa, while he was being treated for hollow following the death of his child, and the pair developed a friendship.
"He was incredibly charming and seemed very sensitive, " she recollects. "My self-esteem at the time was pretty low, I had just come out of a long-term relationship and I expect in a way he groomed me.
"He said all the right things and did all the right things and it wasn't until after I was discharged from hospital that we structured a relationship, but during that time I be aware of his issues."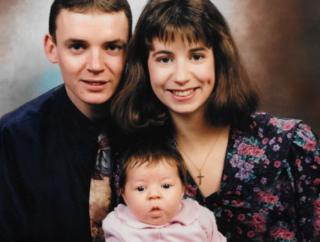 Smith was brutal and an alcoholic, said Mrs Playfair, and shortly before Christmas of that year she made the decision to end things.
But before she had the chance, the couple was involved in a car crash and a test at hospital revealed she was pregnant.
"In the room of about 3 hour I used to go from someone who was going to end the relationship to somebody who was absolutely stuck."
Lauren was born on 27 August 1994. Mrs Playfair was besotted, but Smith was only "playing the part" of a doting papa. And as the family returned home to Stone, in Staffordshire, it became clear things were not right.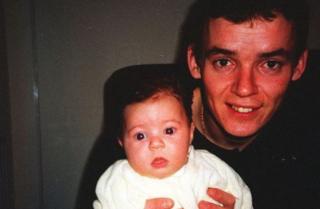 "There were eras he made it quite clear that Lauren was quite an inconvenience, " said Mrs Playfair. "There were experiences during the 12 weeks of her life when he was physically abusive[ to me ], " she said, but added there "was never a duration I thought he would harm Lauren".
Her threats to leave would be countered by threats by Smith that she would never be able to keep her daughter due to her previous eating disorder. And at the time "domestic violence was not something that was talked about", so she "stayed put", she said.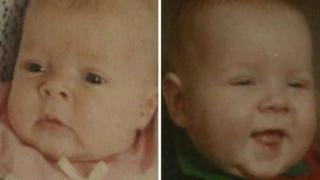 When Lauren was 11 weeks old, Mrs Playfair returned to work and her daughter was looked after by a childminder during the day. On a few moments she came home and spotted Smith had left their daughter in her cot with the heating on high and wrapped in blankets.
"If you know anything about cot deaths, you know the risks of overheating the child, " she said. "He knew all these risks of letting her to get too hot."
That same week, Smith was to look after Lauren on his own for the first time. She would not survive the working day.
Her death prompted police to investigate the deaths of his other children – Eleisha in 1989 and Jamie, who were killed in 1993.
Smith, a trainee deputy in a care home, admitted to police he had suffocated Lauren but contended his two other children had suffered cot deaths. But police produced an enquiry and delivered expert onlookers to court, who said the infants could have been suffocated.
He was imprisoned of all three slayings and penitentiary in 1996.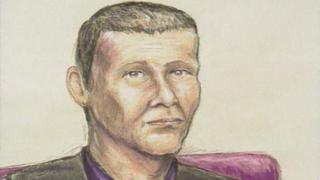 During her pregnancy Mrs Playfair and Smith had been in contact with social services under the "next infant scheme", due to the previous deaths of his children.
While Lauren's family praised the police work, they say they were failed by permissions at the time and more should have been done to prevent her death.
Mrs Playfair, who was not able to have any more juveniles, said she belief "Lauren was here to get right for Jamie and Eleisha".
They felt it had been provided when the judge recommended Smith's life sentence should mean life.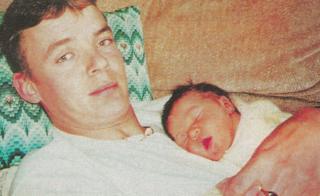 However, at the time decisions on the minimum duration of a life sentence were made by the home secretary.
The responsibility was handed to judges when the Criminal Justice Act was implemented in 2003 and Smith was told he would serve at least 24 years.
In October it was confirmed he had been moved to an open prison and his exhaust on temporary licence would happen in the following weeks.
"The goalposts ought to have moved, " said Mrs Playfair, who now lives in Shropshire with her husband, Paul.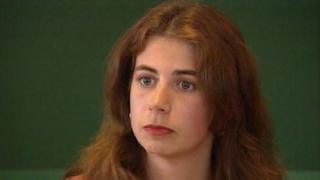 Her father, Patrick, has recently encountered the minister of state for justice to discuss the case and the Parole Board decision. He said he had been encouraged by the emphasis on public care following the meeting.
But the family said they have been told the Parole Board's decision is unlikely to be overturned, so they will continue fighting to keep Smith in a assure prison.
"We only want somebody to say this is wrong, it's inconceivable that a mortal that killed three children should be released from prison and back in local communities, regardless of what shields are put in place, " said Mr Playfair.
The Ministry of Justice says public defence is its priority and wrongdoers are returned to closed prison "at the first mansion of concern".
A further parole hearing is expected to take place in the brand-new year and Mrs Playfair aims to attend in person and speak her casualty influence testimony. She says she fears for her own life and that of their own families if Smith is secreted. They would also like to see laws around the sentencing of child executioners looked at in the future.
There is a "great disparity" between the secured convict be provided to imprisoned infant executioners and "the life sentence that's left with the victims", Mrs Playfair said.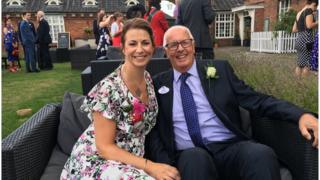 As she is an indication of the anniversary of her daughter's death, she lent: "This time of year for me is very difficult because the sight of the buds altering, the smell of the autumn is so evocative.
"One of my last-place reminiscences I have of Lauren is of Remembrance Sunday, I took her to faith and I moved down this footpath and the foliages were beautiful.
"It was a bright, crisp, cold, sunny epoch and all the smells of autumn, and simply having Lauren in her pram – it's such a vivid word-painting and it doesn't take a lot for that portrait, the smells, the feeling to come back. And it just catches you.
"So for us there isn't any parole, there isn't any liberation, even on temporary licence. This is our reality."