Reports of people fighting off attackers with bottles and chairs during terror incidents in London Bridge and Borough Market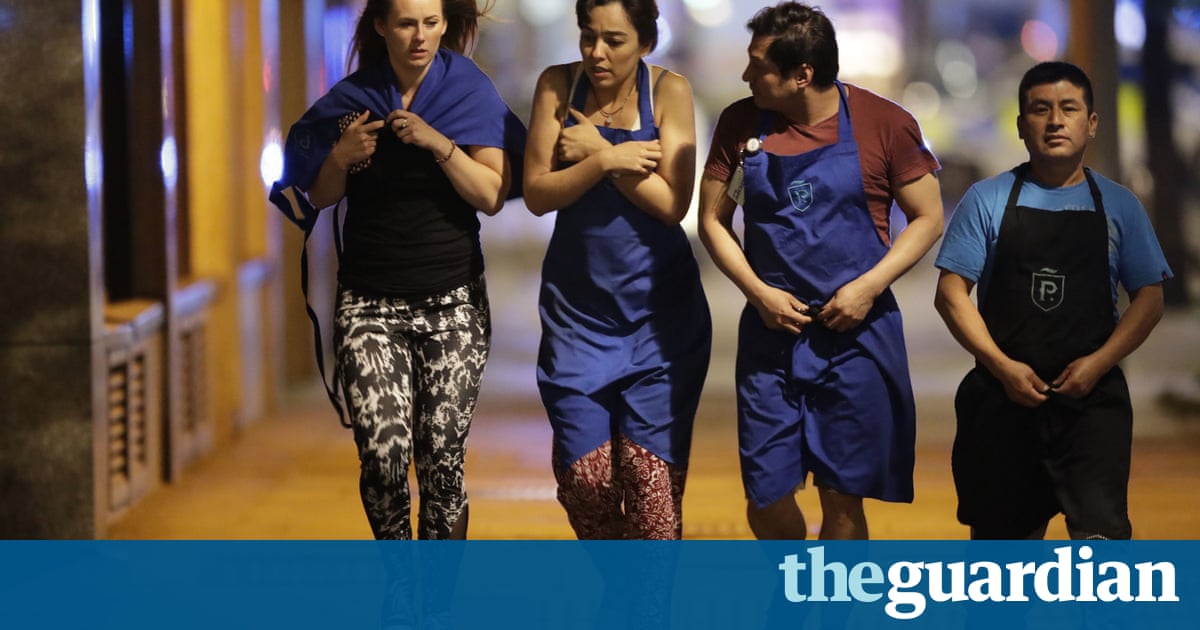 Witnesses of the London Bridge and Borough Market attacks have told of the horrific events that unfolded shortly after 10pm on a busy Saturday night.
Many were out for the evening in the capital for dinner or drinks as well as watching the Champion League Final in bars.
Bethany Atkin, who works for the Guardian, was at Boro Bistro underneath London Bridge when she heard a huge crash.
We were sitting outside under umbrellas underneath the bridge and there was a shower of rubble that landed on the umbrellas, a van had crashed into the bridge.
We stood up, everyone was moving, I saw a man who was bleeding. I dont know how he was injured. We ran into the restaurant and tried to find a safe place but there wasnt one.
Running back outside, Atkin saw another casualty.
We saw a woman with blood, about 20 metres from the bridge. I saw her lying down on the floor.
Atkin ran into London Bridge hospital to shelter but there was another commotion on the street.
A man was shouting and then everyone started screaming and running away from the man. It was very sinister.
At 10.08pm the police were alerted to an incident unfolding on London Bridge.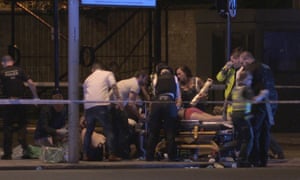 Read more: https://www.theguardian.com/uk-news/2017/jun/04/it-was-a-rampage-witnesses-describe-horror-of-london-terrorist-attacks