The basketball legend and social activist who counted Ali and King among his contemporaries discusses Colin Kaepernick, LaVar Ball and Trumps America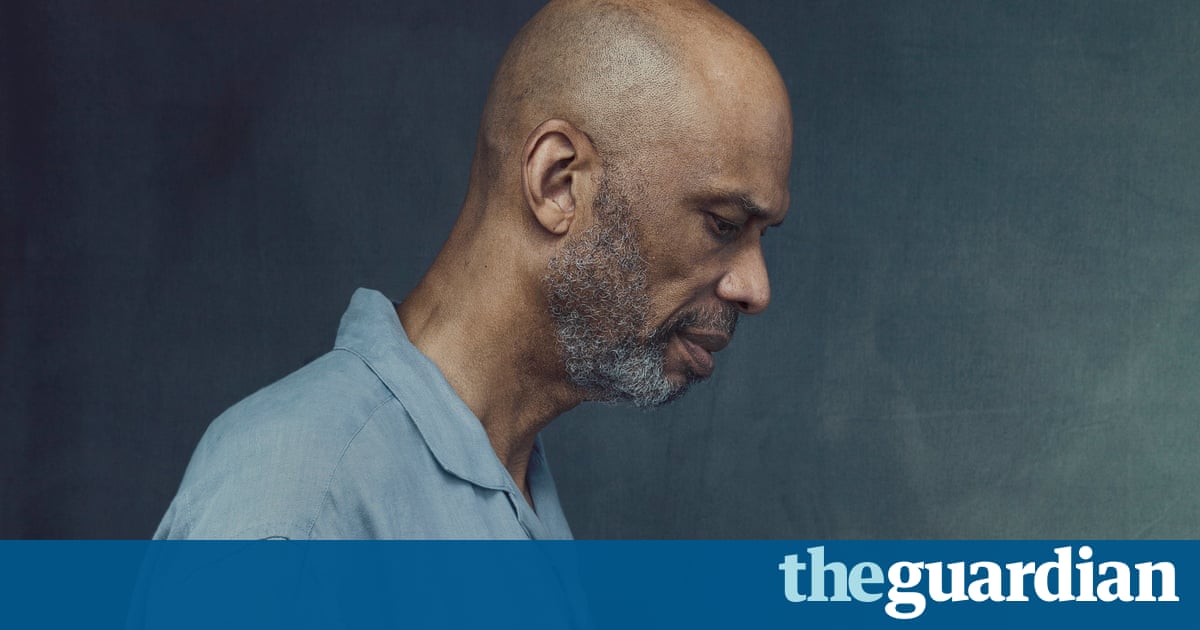 Like all people my age I find the passage of time so startling, Kareem Abdul-Jabbar says with a quiet smile. The 70-year-old remains the highest points-scorer in the history of the NBA and, having won six championships and been picked for a record 19 All-Star Games, he is often compared with Michael Jordan when the greatest basketball players of all time are listed. Yet no one in American sport today can match Kareems political and cultural impact over 50 years.
In the 90 minutes since he knocked on my hotel room door in Los Angeles, Abdul-Jabbar has recounted a dizzying personal history which stretches from conducting his first-ever interview with Martin Luther King in Harlem, when he was just 17, to receiving a hand-written insult from Donald Trump in 2015. We move from Colin Kaepernick calling him last week to the moment when, aged 20, Kareem was the youngest man invited to the Cleveland Summit as the leading black athletes in 1967 gathered to meet Muhammad Ali to decide whether they would support him after he had been stripped of his world title and banned from boxing for rejecting the draft during the Vietnam War.
Kaepernick, the former San Francisco 49ers quarterback who has been shut out of the NFL for his refusal to stand for the US national anthem, is engaged in a different struggle. But, after being banished unofficially from football for going down on a bended knee in protest against racism and police brutality, Kaepernick has one of his staunchest allies in Abdul-Jabbar.
At the Cleveland Summit Abdul-Jabbar was called Lew Alcindor, for he had not converted to Islam then, and he became one of Alis ardent supporters. When Ali convinced his fellow athletes he was right to stand against the US government, the young basketball star knew he needed to make his more reticent voice heard. He has stayed true to that conviction ever since.
Were talking about 50 years since the Cleveland Summit, wow, Abdul-Jabbar exclaims. We were tense about what we were going to do and Ali was the opposite. He said: Weve got to fight this in court and Im going to start a speaking tour. Ali had figured out what he had to do in order to make the dollars while fighting the case was essential to his identity. Bill Russell [the great Boston Celtics player] said: Ive got no concerns about Ali. Its the rest of us Im worried about. Ali had such conviction but he was cracking jokes and asking us if we were going to be as dumb as Wilt Chamberlain [another basketball great who played for the Philadelphia 76ers]. Wilt wanted to box Ali. Oh my God.
Abdul-Jabbars face creases with laughter before he becomes more serious again. Black Americans wanted to protect Ali because he spoke for us when we had no voice. When he said: Aint no Viet Cong ever called me the N-word, we figured that one out real quick. Ali was a winner and people supported him because of his class as a human being. But some of the things we fought against then are still happening. Each generation faces these same old problems.
The previous evening, when I had sat next to Abdul-Jabbar at the Los Angeles Press Club awards, the past echoed again. Abdul-Jabbar received two prizes the Legend Award and Columnist of the Year for his work in the Hollywood Reporter. Other award winners included Tippi Hedren, who starred in Alfred Hitchcocks thriller, The Birds, and the New York Times reporters Jodi Kantor and Megan Twohey who broke the Harvey Weinstein story two months ago. As if to prove that the past can be played over and over again in a contemporary loop, we saw footage of Hedren saying how she would not accept the sexual bullying of Hitchcock in the 1960s just before Kantor and Twohey described how they earned the trust of women who had been abused by Weinstein.
Abdul-Jabbar explained quietly to me how much of an ordeal he found such occasions. He was happiest talking about John Coltrane or Sherlock Holmes, James Baldwin or Bruce Lee, but people kept coming over to ask for a selfie or a book to be signed while, all evening, comic references were made to his height. Abdul-Jabbar is 7ft 2in and he looked two feet taller than Hedren on the red carpet.
The following morning, as he stretches out his long legs, I tell Kareem how I winced each time another wise-crack was made about his height. I can tell you I was six-foot-two, aged 12, when the questions started, Abdul-Jabbar says. Hows the weather up there? I should write down all the things people said when affected by my height. One of the funniest was at an airport and this little boy of five looked at my feet in amazement. I said: Hey, how youre doing? He just said: You must be very old because youve got very big shoes. For him the older you were, the bigger your shoes. Thats the best Ive heard.
In his simple but often beautiful and profound new book, Becoming Kareem, Abdul-Jabbar writes poignantly: My skin made me a symbol, my height made me a target.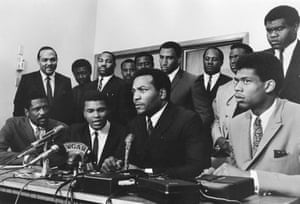 Read more: https://www.theguardian.com/sport/2017/dec/08/kareem-abdul-jabbar-kaepernick-trump-interview