Gusty winds in Gulmarg uproot a huge pine tree that hits the cable of the coach, bringing it down to the ground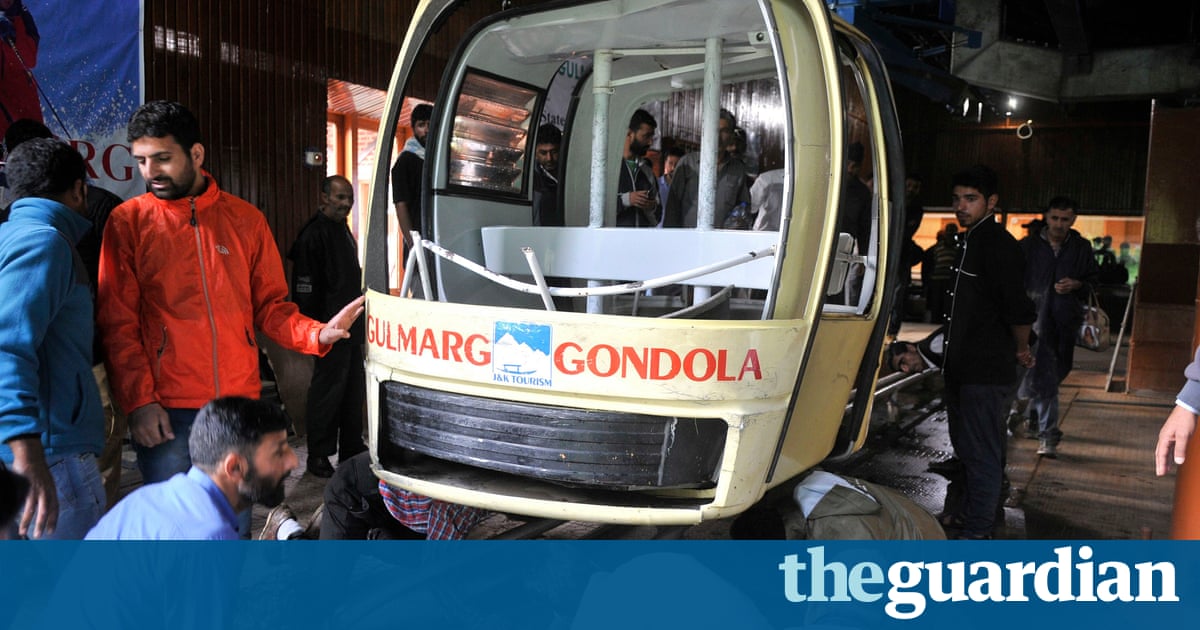 Four Indian tourists and three local residents died when a cable car came crashing down from a height of at least 30 meters (100ft) in a tourist town in the Indian portion of Kashmir.
Four other people were injured in the accident in the resort town of Gulmarg, said senior police officer Imtiyaz Hussain. One of the injured was in a critical condition.
Hussain said gusty winds in the area uprooted a pine tree that hit the cable, bringing it down to the ground.
The dead included a New Delhi couple and their two children, Hussain said. The three local residents who died included two tourist guides.
Authorities have restored the cable and rescued around 100 people who were stranded in the cable cars, Hussain said. They were also scouring the nearby forest area for any tourists who may have fallen there.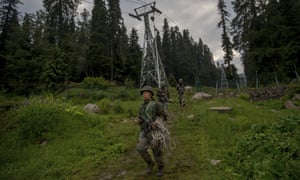 Read more: https://www.theguardian.com/world/2017/jun/26/kashmir-seven-die-after-cable-car-falls-30m-in-tourist-town