Its not too late is requested for extra day, a second referendum or even a proper deal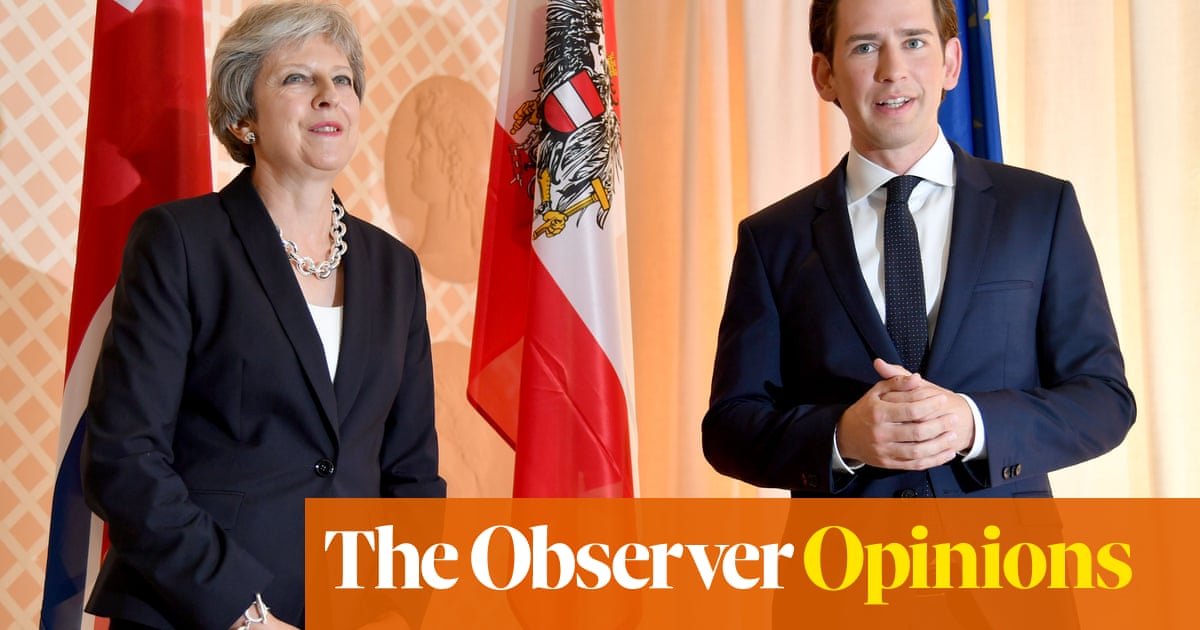 The crash feels inevitable. We're in a long slow skid, steering locked, traction lost, ravine looming.
Workable spates like Norway's are still blocked by the crimson threads drawn in Mrs May's party powwow addres 2 years ago. Her "bespoke" Chequers recommendations won't fly in Brussels or with her hardline ERG/ DUP backers, who pressured revisions before the white paper ink was dry.
Only the hardest of hardliners want us to crash out in March with no transaction, defaulting on our agreed financial commitments, waiving any transitional period: the business community rightly warns of the chaos that they are able to ensue, with lorry parks on the Dover road, flights sanded, shortages of meat and remedies. Yet health risks of all this happening by accident is rising because clause 50 puts down that, two years after triggering the depart procedure, the starting government is out, slew or no bargain, and Mrs May plucked the prompt on 29 March 2017.
The treaty provision isn't absurd. Determining a time limit is a response to Eurosceptics' requests that states who wanted out shouldn't be caught in endless mediation. And two years seemed plentiful time to sort out cordial divorce terms and agree a framework for the future relationship. No one saw all states members starting the negotiations clock before deciding on a negotiating position or retarding for over 15 months before searching cabinet consensus on what kind of future relationship it searched. Don't blame international treaties: the time influence we're now under is exclusively of our own making.
One way out of the mess was necessary to take the pressure off. The convention too allows for extra time, if everyone agrees. Would the 27 other members concur? I don't know, but nothing of them misses a automobile crash in March. It was interesting to see the June European council concur a contingency plan to tolerate the next European parliament, next summer, to retain seats for 71 UK MEPs, should we still be in. But we won't know whether additional experience is attainable until someone suggests it, as the 27 might well do, perhaps immediately following October, if negotiations are still stuck.
Our government's current explanation "wouldve been" no. It insisted, against House of Lords advice, on writing into the withdrawal invoice , now behave, an exit on 29 March 2019. Not shrewd: cement on the feet rarely is. I don't know why Mrs May decided to send her note on 29 March 2017, defining the clock ticking: nobody can assert that the two countries voted in 2016 for the exit time now in the act. But if the governmental forces were to change its position we could easily amend the act. The die isn't irrevocably cast.
That's also true-life in a much more fundamental feel. Mrs May's note fulfilled the treaty requirement, set out in clause 50, to notify the EU of an intention to leave. But aims can change and an article 50 notification isn't an irrevocable act. We could take the note back at any time before 29 March 2019 or before the end of any agreed extra hour. There would be no cost, political or fiscal, to money, because we would never have left. Our body periods- with all the hard-won opt-outs, opt-ins, rebates, special transactions- "wouldve been" unchanged, because our membership would never have lapsed. We haven't yet swept the Rubicon.
Nathalie Loiseau, Europe minister in President Macron's government, told the Today curriculum last week that" the door shall remain open" and that we could stay" on the same terms", should we so desired. She was right. And when she went on to say that she hoped we would indeed bide, she was only repeating what her chairman, and Chairwomen Tusk and Juncker, and "ministers " all across Europe, regularly say. They recognise that the decision is ours alone, but they'd much wish us not to depart. All 27 ponder any Brexit, hard or soft, is poor for all, though worst for us.
At Westminster, the July debates revealed no majority for a Chequers soft Brexit. There's also no majority for a deliberate hard Brexit, though coincidences can happen. We know that this parliament won't voted in favour of no Brexit, overruling the 2016 ensue. Hence the deadlock. To break-dance it, parliament could, and in my view should, insist that the people be consulted again, given the new points. Republic didn't tip in 2016, and much that the Leavers then predicted had turned out to be unobtainable.
Last week's YouGov poll tells us that majority decisions across the country now want a people's poll when concurred exit terms are clear or it's clear that none will be agreed. So consulting the people would be respecting the will of the people. The necessary extra period under article 50 is readily find: the 27 would be happy to see the two countries make an informed decision for purposes of determining whether the essay 50 word should stand or be withdrawn.
If we do nothing, neither self-assured an extension nor withdrawing the character, but going on moving to the ERG's tune, the car will go over the cliff on 29 March. But we could still stop the skid, taking back authority. The disintegrate isn't yet inevitable.
* John Kerr drafted article 50 and is a former UK ambassador to the European Union