Robots, pirates and talking cars might be dominating the multiplex, but the next few months will also bring a rich and varied mixture of smaller films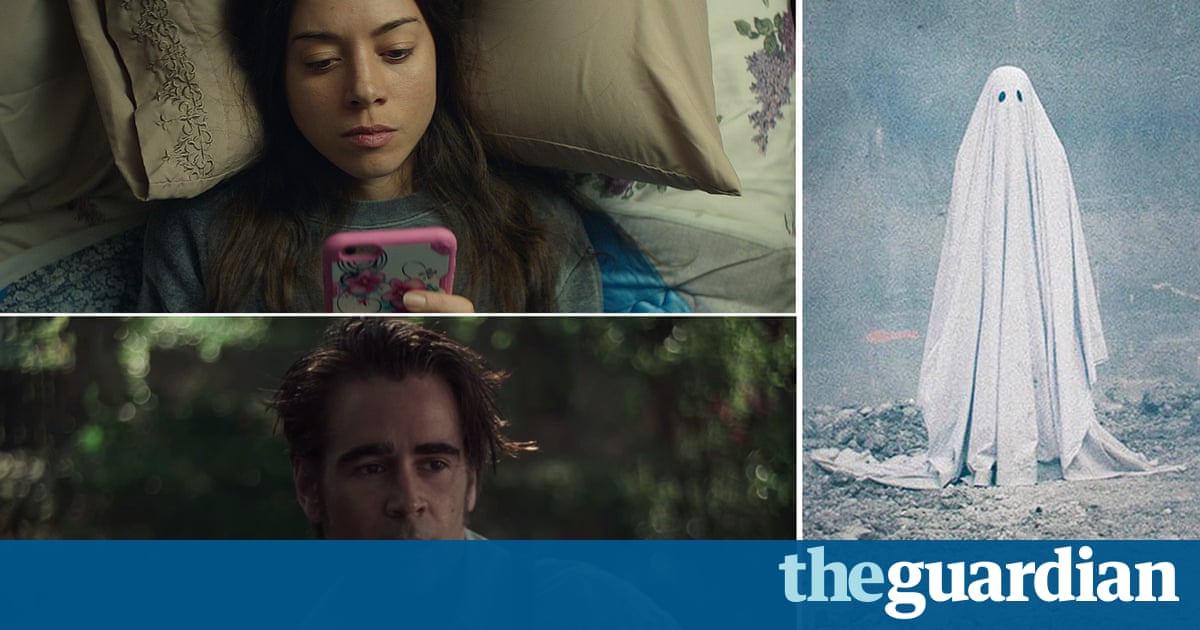 For audiences weary of watching superhero reboots set up superhero spin-offs while teasing superhero sequels, the summer can be a difficult, dry time at the movie theater.
And while the true Oscar-eager prestige films are still mostly reserved for the colder months, independent distributors and some smaller studio sister companies have become aware of the arthouse gap that exists while sequels dominate.
Here are this summers 12 best blockbuster diversions:
Hounds of Love
While examples that break through to the mainstream might be rare, Australian horror films have always carried with them a darkly distinctive edge. Whether it be the grimy terror of Wolf Creek, the pitch black humored sadism of The Loved Ones or the haunting poignancy of The Babadook, theres an idiosyncratic aura that separates them from their American counterparts. This loosely fact-based tale also has a uniquely fresh feel, albeit one thats mired in dingy nastiness. Its a brutal, visceral thriller about a couple kidnapping young women and subjecting them to sexual cruelty. Itll be an endurance test for many, but genre fans will be impressed with first-time director Ben Youngs confident direction and a standout performance from a feral Emma Booth.
US release: 12 May (UK release: 7 July)
Berlin Syndrome
A sense of familiarity comes attached to the conceit of this thriller, which takes a B-movie setup and posits it in surprisingly smart, grounded territory. Clare (Theresa Palmer) is an Australian backpacking around Europe who meets handsome teacher Andi (Max Riemelt) and after a night of passion, finds herself a prisoner in his home. Weve seen variations on this before but acclaimed film-maker Cate Shortland, who gained plaudits for less genre-influenced dramas such as Somersault and Lore, manages to combine artful direction with seat-edge suspense, elevating the material to something quite special. Its a compelling study of toxic masculinity and, as the title suggests, bravely explores the fine line between sexual gratification and sadism.
US release: 26 May (UK release: 9 June)
Beatriz at Dinner

Theres been a rather lazy and overused knack for proclaiming every other film released post-election to be the film we need right now, the one that truly captures the fractured state of the nation at this very torturous moment. It would undersell and simplify this elegant drama to merely herald it as such, but among its many wonderful elements is a damning statement on the mess were in, played out as part of an increasingly nightmarish dinner party. Salma Hayek plays Beatriz, an empathetic healer whose liberal views come into conflict with a table full of white privilege, embodied by hellish CEO Doug, an odious turn from John Lithgow. The skill to perfecting the dinner party movie is choreography and aside from a savage and smart script from Mike White, the skilled cast, that also includes Chloe Sevigny and Connie Britton, weave together effortlessly. Its Hayeks best performance for years and the ending is a brave, haunting gut-punch.
US release: 9 June (UK release: tbc)
It Comes At Night
Weve witnessed something of a low-budget horror resurgence in recent years and this eerie indie looks set to join It Follows, The Witch and this years Get Out as a notable example of an original film making the leap from midnight screenings to the multiplex. Its the second feature from Trey Edward Shults, whose breakout drama Krisha won the Grand Jury award at SXSW, and stars Joel Edgerton as a father trying to protect his family from a deadly plague that may or may not have affected the rest of the population. It received a surprise premiere at the Overlook film festival earlier this month and was greeted with a set of rapturous reviews which, like its superbly assembled trailers, suggest one of the scariest films of the summer.
US release: 9 June (UK release: tbc)
My Cousin Rachel
A deceptively old-fashioned logline for this adaptation of Daphne du Mauriers gothic romance promises us a tantalizing, if seemingly dusty, dynamic. When Philip (Sam Claflin) hears about his cousin Ambroses death, he suspects foul play from his new wife Rachel (Rachel Weisz) but when she arrives at Philips estate, he finds himself developing unexpected feelings for her. Its a classic tale yet one sharpened with a surprising, contemporary edge. Theres a troubling story of obsession and dominance buried within the films dark heart and an alarming comment on heteronormativity that remains incredibly relevant. It also marks another strident step back into the spotlight for Weisz, on flawless form.
US release: 9 June (UK release: 9 June)
The Beguiled
A remake of a period Clint Eastwood thriller might seem like an unlikely next step for Sofia Coppola, but there are themes here that have always remained close to the directors heart. As the civil war rages, an injured Union soldier arrives at an all-female boarding school causing sexual tension, rivalry and ultimately violence. Coppola has assembled some familiar collaborators, such as Kirsten Dunst and Elle Fanning as well as two actors currently surfing major comebacks, Colin Farrell and Nicole Kidman. It looks set to be a woozy slice of southern gothic, packed with atmosphere and sensuality and will receive a high-profile premiere at this years Cannes film festival.
US release: 23 June (UK release: 14 July)
The Big Sick
The Judd Apatow machine has created an unavoidable sub-genre: the slightly too long yet richly observed comedy about a romantically challenged loser with lessons to learn. Its spawned a number of major successes on the big and small screen but it ran into a few issues with the disappointingly sanitized Amy Schumer vehicle Trainwreck and, more recently, a mostly forgettable second season of Love. Taking the producers seat here, Apatows conservative touch might still be ever-present but its Silicon Valley star Kumail Nanjianis story to tell and the film feels authentically his, recounting the unlikely tale of how he met his wife. Its sweet, funny and contains an Oscar-worthy performance from Holly Hunter.
US release: 23 June (UK release: 28 July)
The B-Side: Elsa Dorfmans Portrait Photography
The latest documentary from Errol Morris offers a simple set-up: he interviews photographer and old friend Elsa Dorfman in her apartment/studio. What might have been dry, or perhaps self-congratulatory, is instead warm, informative and hugely entertaining. Dorfman became the most well-regarded user of the Polaroid 20×24 camera, taking a range of intimate portraits and during her career she befriended artists and poets as she assembled an incredible portfolio. Shes a charming, self-effacing subject who defied gender expectation and latter tragedy to emerge triumphant and ever optimistic. A treat.
US release: 30 June (UK release: tbc)
A Ghost Story
Director David Lowery managed to do the unthinkable last year: abandon his small-scale indie roots to make a Disney family film that still retained the same lo-fi feel. Leaping from Aint Them Bodies Saints to Petes Dragon, hes now heading back to lower budget territory (before going back to the House of Mouse for Peter Pan) and hes brought back his debut films two leads with him. Rooney Mara stars as a woman overcome with grief when her partner, played by Casey Affleck, dies in a car crash. Yet somehow his spirit lives on, underneath a sheet with eyeholes, and he remains tied to their house. Its a strikingly odd concept but one that Lowery uses to explore themes of grief, time and existence. Its a strange, divisive film but those who fall underneath its spell will remain transfixed.
US release: 7 July (UK release: 18 August)
Lady Macbeth
Any preconceptions of what one might expect from a British period drama set in a stately home are almost immediately upturned in this savage adaptation of Nikolai Leskovs 1865 novella. The story is relocated from Russia to rural England and focuses on a young woman, played by 21-year-old newcomer Florence Pugh, married to a cruel factory owner, who embarks on a passionate affair with a rugged local. Its an oft-told love triangle but this is a fierce, frightening film about dominance and obsession that feels refreshingly untold. Pugh is utterly spellbinding in a fearless performance that smoothly drags us into a spiral of devastation and murder.
US release: 14 July (UK release: out now)
Menashe
Brooklyns ultra-orthodox Jewish community is one thats been largely unexplored on the big screen, and this highly acclaimed new Yiddish language film is driven by a desire to provide an authentic look inside. Its the story of a widowed grocery store clerk forbidden by tradition from raising his son alone so is forced to allow family members to adopt him. It was one of the surprise critical hits of this years Sundance crop with critics praising it as both a revealing study of a private community and a universally relatable story of family and loss.
US release: 28 July (UK release: tbc)
Ingrid Goes West
The artfully unimpressed shtick of Aubrey Plaza, developed in Parks and Recreation and perfected in Legion, hasnt always translated as well to the big screen. Shes found herself stuck in raucous sex comedies Dirty Grandpa, The To-Do List and Mike and Dave Need Wedding Dates but this year at Sundance, she found a film-maker willing to look past her skill for being sullen and gift her with a fascinating, disturbing, tragic character to inhabit. Shes transformative as Ingrid, an emotionally unstable Instagram addict who develops an obsession with the glossy life of glamorous photographer Taylor, played by Elizabeth Olsen. Its a bracingly dark comedy that skates savagely close to the edge, but theres also a poignancy here, a study of a socially inept outsider desperate for a life shell never have.
US release: 11 August (UK release: tbc)