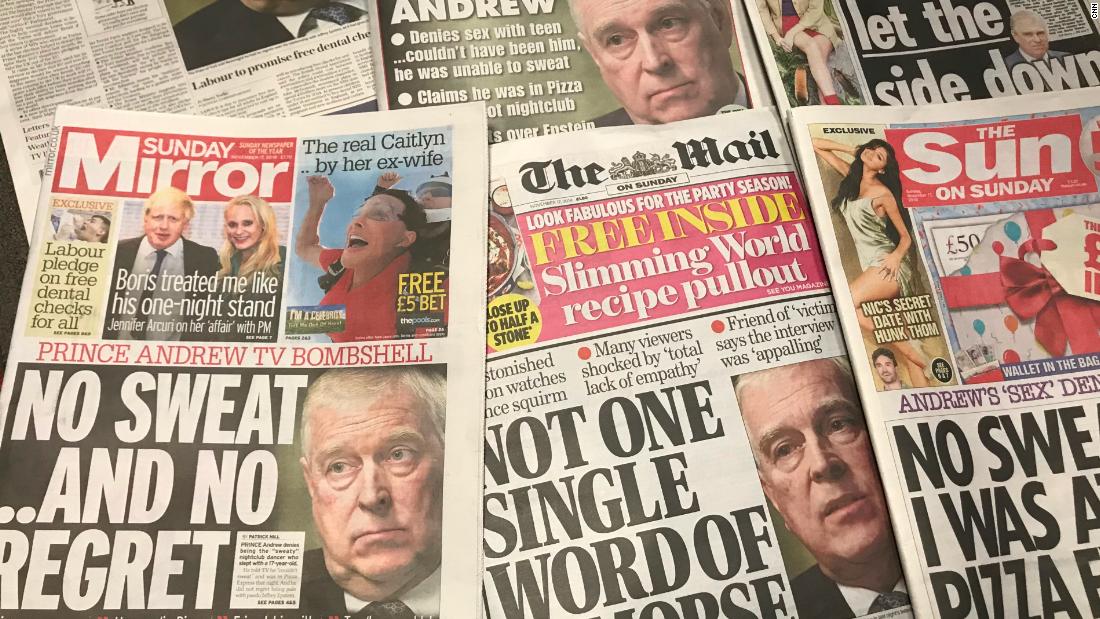 London( CNN) If Prince Andrew hoped that a TV interview about his relationship with imprisoned fornication crook Jeffrey Epstein would stop the flow of negative press coverage he faced, he could not have been more wrong.
"I expected a study wreck. That was a plane crashing into an oil tanker, inducing a tsunami, prompting a nuclear blowup level bad, " Proctor wrote.
The Duke of York told
BBC Newsnight's Emily Maitlis
he had seen nothing that affect him as suspicious when he was around Epstein, who died by
apparent suicide
in August while awaiting trial on federal costs that he sexually abused underage girls and ran a sex trafficking reverberating. Epstein had pleaded
not guilty .