Protests expected over decision on March 2018 shooting in which district attorney says officers justified in using lethal force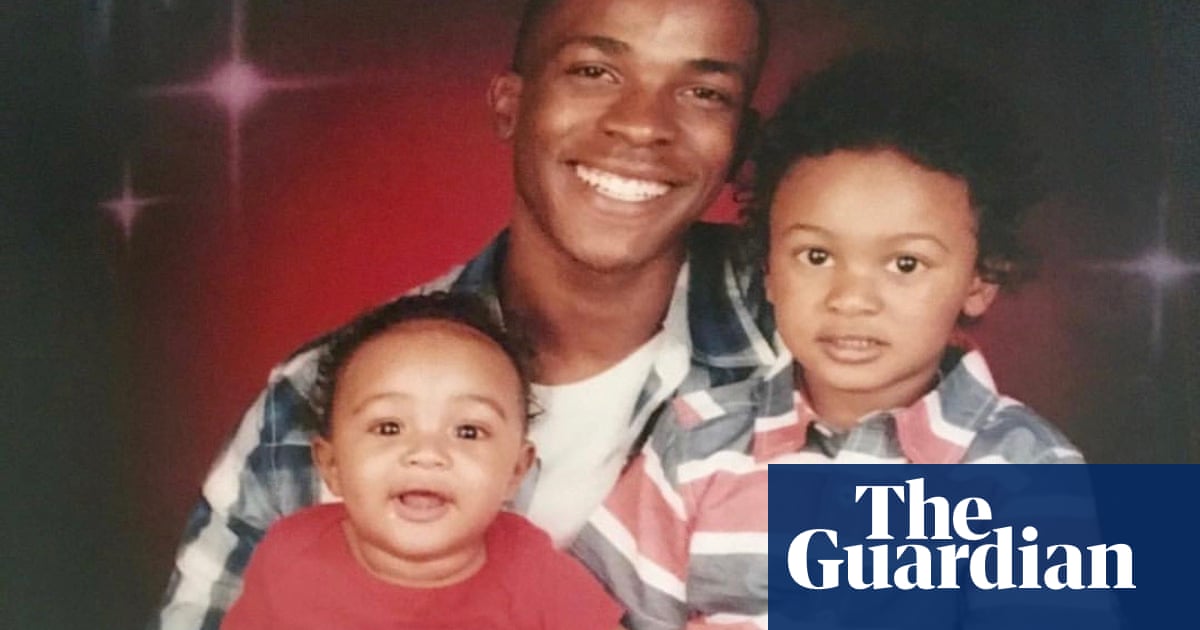 The police officers who shot and killed Stephon Clark will not be charged by the Sacramento county district attorneys office.
According to the district attorney, Anne Marie Schubert, the officers were justified in using lethal force and did not commit a crime.
When we look at all of these facts and circumstances, she said on Saturday, we ask ourselves, was a crime committed?
The answer to that question is no.
The two officers shot Clark, 22, eight times, in his grandmothers backyard on 18 March 2018, mistaking a cellphone in his hand for a gun. They were responding to a report of a man breaking car windows.
Schubert has investigated more than 30 police shootings since January 2015 and has never filed charges, according to the Sacramento Bee newspaper.
Clarks killing sparked protests and heightened an ongoing national debate over police use of force.
Transparency without accountability means nothing, said Clarks brother Stevante Clark, who in the weeks following his brothers shooting was thrust into the national spotlight, in response to the district attorneys decision.
Last year California legislators used a swell of political will from protests over the Sacramento shooting to pass a bill that opened officer misconduct records to the public. Another bill, which would have made a stricter definition for what is considered justifiable use of deadly force by police, did not pass. A new version, Assembly Bill 392, has been introduced this year.
In her press conference, Schubert spent nearly an hour going over video footage and images from the night of Clarks killing. She also shared personal text messages, phone logs, internet searches and email drafts from Clarks cellphone to show, she said, Clarks state of mind in the days leading up to his death.
Dr Flojaune Cofer, senior director of policy at Public Health Advocates, a sponsor of the use of force bill, questioned why the district attorney shared such personal information from Clark and not the officers who killed him.
I listened to an explanation for why this person deserved to die, Cofer said. And what was most troubling about that is that I didnt hear similar investigation into the officers behavior, even though they were the ones who should have been under investigation for criminal negligence.
I am deeply sorry for all of the pain that will always be with you, Sacramento mayor Darrell Steinberg said, speaking to Clarks family at a press conference following the district attorneys announcement. The outcome was wrong. He should not have died.
During the mayors statement, Black Lives Matter activists convened to protest at a police station on Freeport Avenue. They were planning more demonstrations throughout the week.
For more than a month, Sacramento city officials have held weekly meetings with community leaders in anticipation of the district attorneys announcement, discussing a march, the possibility of protests and creating community spaces in which residents can grieve.
These safe zones, located at community centers, nonprofits and places of worship, will include conversation circles, food, activities and resources for residents seeking a place to process their emotions.
Demonstrators held protests last month, in anticipation of Schuberts announcement. In the year since Clarks shooting, Black Lives Matter protesters have gathered every week outside the district attorneys office.
Although the two officers are not facing criminal charges, Sacramento police chief Daniel Hahn has announced that the department will conduct its own investigation. Depending on the findings, Hahn could recommend to the city manager that the officers be fired.
Jamilia Land, Stephons aunt who has been fielding press enquiries for the family, did not immediately respond to a request for comment.
Schubert expressed a hope for the community to come together in the wake of her departments decision. But religious and community leaders have spoken out against her decision to share information from Clarks personal phone.
Stephon Clark was murdered twice, said Saad Sweilem, the civil rights attorney for the Council on American-Islaimc Relations in Sacramento Valley, adding that Schubert assassinated his character.
On Saturday, undeterred by seasonal rains, Black Lives Matter activists were preparing to protest into the evening.
Read more: https://www.theguardian.com/us-news/2019/mar/02/stephon-clark-police-officers-no-charges