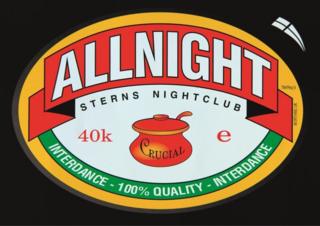 At the high levels of its popularity, ravers blocked the roads of rural Sussex trying to get to a 19 th Century mansion whose floorings pounded with the clangs of the so-called Second Summer of Love. But the success of Sterns nightclub would partially lead to its downfall. Simply three years after it began, the party was over.
Worthing in the early 1990 s was "a very bearing place", recollects DJ Carl Cox – except for the fact the coastal town had a club that was "1 00% equivalent to the Hacienda" – the Manchester club that epitomised the rise of rave culture at the time.
"There was this lunatic organization off the A24 – one of "the worlds largest" unlikely parts of the world, " says the house music legend and Space Ibiza pioneer. "It was in the middle of nowhere. There was no Uber , no taxis , no internet, and the line-up was 'London'.
"You saw this manor house – it was the only place which had three floorings when all other nightclubs had one. You started in and everyone was going mad. You went downstairs and they were going mad. You went underground and it was just going off."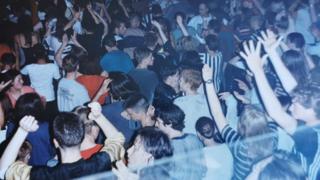 The house formerly known as Sterns was bought in 1919 by Sir Frederick Stern – banker, horticulturalist and one-time private secretary to ex-Prime Minister David Lloyd George.
By the 1980 s it was owned by Richard Garrett, who worked with music promoters Interdance. It was the eyesight of its leader Mensa that turned the mansion on Highdown Rise into a rave venue that predated super-clubs like Ministry of Sound, Gatecrasher and Cream and lured headliners such as Moby, The Prodigy, Sasha, Fabio and Grooverider.
The club had a view of the sea from its top openings and overlooked a town that was – and still is – characterised by its older demographic. It was an unexpected point in which to find all-night raves which paid adoration to the Second Summer of Love – a shift embraced by British youth culture between 1988 and 1989 that came from the house clubs of Chicago.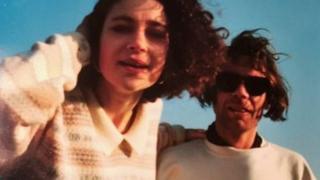 Life in Britain in the early 1990 s was punctuated by Freedom to Party marchings and Conservative rule, while the headlines were dominated by ecstasy and illegal raves. The prevalence of the latter, particularly those in warehouses and lands around the M2 5, eventually led to the Criminal Justice Act, which famously targeted music "characterised by the emission of a succession of tedious outdoes".
But parties at Stern, which operated from 1990 to 1993, were legal under a public presentation licence granted by Worthing Borough Council. The official cut-off time was 03:00 but the music often carried out under until 06:00, under what former club staff describe as a "gentleman's agreement".
While it was licensed as a members-only club, its exclusivity was seemingly elastic. Mensa's girlfriend, Rachel Jones, obstructed a handwritten list of members which she recalls topped about 12,000 figures.
"I was 19 and it was phenomenal. We roamed, we did happenings in other cities, we lived the good life.
"It was a vibe – that's what Mensa put into the place. I can see him now, standing out there, wearing a suit, the dignity on his face."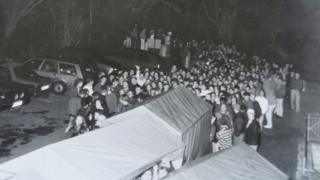 Sterns contacted people through flyers and word of mouth, producing parties down from London, Birmingham, Manchester, and even from across Europe.
Its point was certainly unique – Jody Cottier recollects how they dug the basement of the house out of the South Downs chalk hillside, which isolated the huge sound system. Sweat and moisture famously dripped from the walls and ceiling, a phenomenon drawn attention to by many as "Sterns rain".
"You ambled downstairs and you felt the body heat coming up, and the resonate was like being in a loudspeaker, " says Jody.
"It was a shared feeling, a sound. Everyone was into music – it was anarchy on the dance floor."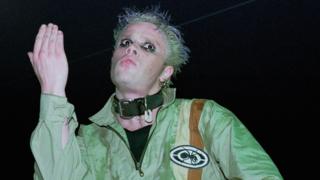 James Holdsworth, who runs the Sterns Facebook page, remembers how affairs were improved at the after-parties at Chaffinches Farm in Birdham – then home to the Interdance crew. He describes it as a "real, creative hub" where very best of the week's music was recorded at the farm's own studio.
Mensa prided himself on playing the newest music at the team, regularly walking with Rachel to London to listen to pirate radio and recording music on cassettes to bring home because the reception on the south coast was so poor. At the guild, DJs regularly countenanced lily-white descriptions from those in the crowd hoping to have their work played exclusively.
Former Sterns sound technologist Simon Scutt says Mensa's distribution of music "fresh off the turntable" facilitated spread the word about the guild.
"He was very cunning, very savvy. It took a huge amount of energy. He'd drive thousands of miles. He circulated music as far as Scotland and abroad – and that music had only been heard at Sterns."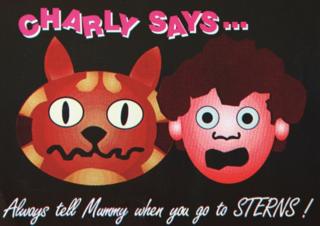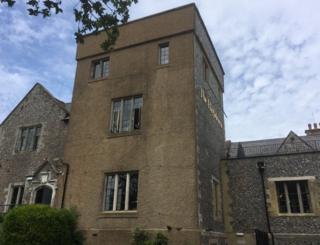 Mensa's DIY aesthetic too extended to the club's peculiar flyers, a 50,000 led which took all nighttime to etch. Tony Ladd, who designed many of them, says they hit on the idea to use household names such as Marmite alongside tongue-in-cheek wordplay to distinguish Sterns from other fraternities.
"Using food and product-based hypothesis was a conscious effort to get the flyers to blend in delicately, as stacks[ of them] were distributed in shops and on bars in public situates everywhere, " he adds.
The club's popularity was to prove a double-edged sword. Each party was regularly attracting 2,500 parties when it merely had ability for 900, says Simon, and cars would block the roads and were left parked on the center territory of the A259.
Sussex Police already had Sterns on its radar over medicines subjects of concern and the added courtesy from overcrowding fuelled the issue. Simon remembers how he and Mensa were arrested on Fontwell roundabout during a raid in 1992 when men targeted autoes approaching the club.
"We thought we were being cheated, but it was the police. They got us out[ through] the car windows and they handcuffed us to each other across the top of the car."