Silicon Valley checks big payouts on the part of governments contracts, but internal influence can prepare houses take notice of amoral deals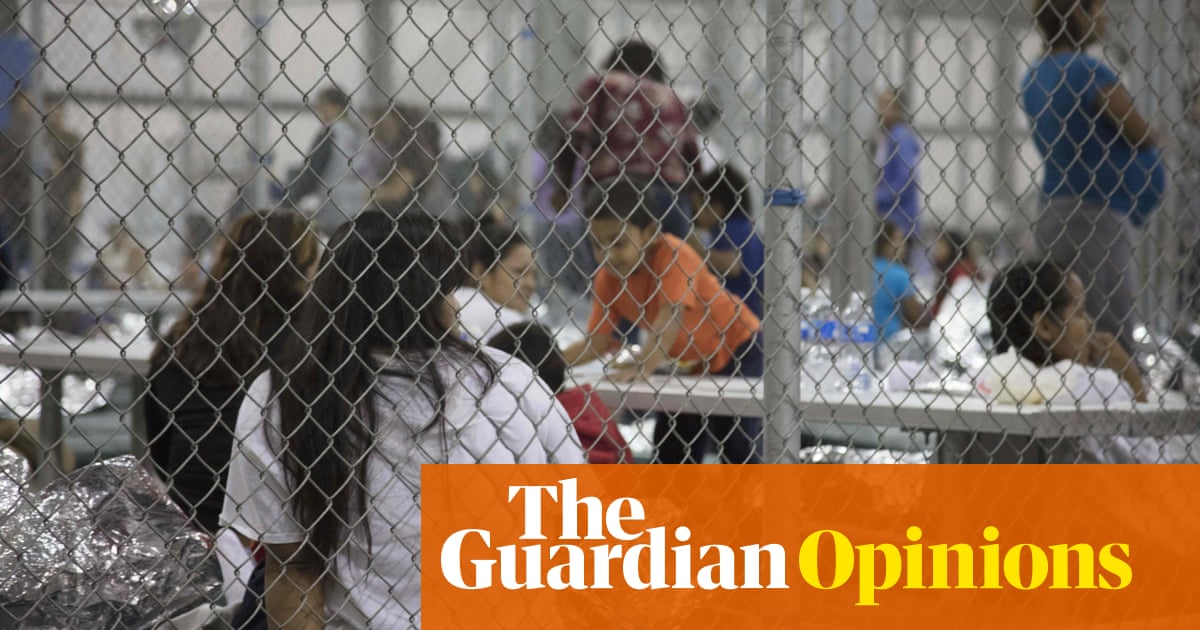 Today, tech workers and immigrant rights activists are flocking to Microsoft agencies around the country, delivering applications signed by 300,000 people advocating the tech monster to drop its contract with Immigration and Customs Enforcement( Ice ). Rally ever held, fits will be interrupted, and executives will be humiliated by hires insisting moral over profits.
But will it cultivate?
In early July, the same tech-immigrant alliance condescended on San Francisco's newest glass tower to protest Silicon Valley's quintessential do-gooders, the gloom computing house Salesforce. The company's contract with Customs and Border Patrol invigorated dozens to carry mansions reading" Stop caging families !" and" Cancel the CBP contract ". But today, the contract is still in place and the Salesforce CEO, Marc Benioff, has declined to cancel it despite bad press and social media pressure.
Last month, more than 100 Microsoft hires circulated a note to the Microsoft CEO, Satya Nadella, asking him to cancel the company's contract with Ice. Nadella instead defended the Ice contract, claiming it did not specific aid in family separations.
And Jeff Bezos of Amazon– just proclaimed the richest boy in the world- has said nothing despite facing same protests, waning to comment while the press moves on to the next story.
Yet, in June, a group of tech workers and activists did manage to stop their company's amoral behavior. More than a dozen Google employees discontinue- and many more spoke openly and passionately- over the company's contract with the Pentagon to use AI to help drones trail targets. After 4,000 employees signed a application advising the company to back away from its work on war, the executives stood down.
So what was different? Salesforce, Microsoft, Amazon, Google- all these companies faced similar external pres. They've all assure the same negative headlines and viral tweets. But in Google's action, it was the proportion and uniformity of internal pressure that finally got the company to abandon its amoral run. Thousands of employees stood together- including those whose work had nothing to do with weapons systems- to pressing the corporation to change course.
Tech companionships with record gains can weather a few negative information rounds. They can reject press enquiries and dismiss complains. They can do all of this because the potential for future authority payouts is massive( in fact, while Google administrations publicly minimise their role in the military's drone planned, they internally spurted at the chance to deepen their relationship with both governments ).
But when employees organize and apply pressure internally- when they challenge administrations in person, imperil deadlines, and threaten to resign- companionships take notice. It was only when enough of Google's own employees said " not in my epithet", working in partnership with sustained external distres, that the trance of future earnings was broken.
We should all take inspiration from this tech-immigrant alliance. This union is novel in recent memory, with the same people who are being paid to help administer injustice standing up to stop it. When the #NoDAPL progress tried to stop the illegal Dakota Access pipeline, pipe proletarians didn't stand by activists' side. Nor do those complaining private prisons find solidarity with lookouts within the walls. If this new tech-activist alliance hopes to be effective, it will be needed more tech works to speak up and listen to immigrants whose lives are endangered by their technology. It will require those who have been silent while their companies help Ice terrorize immigrants to challenge their executives to live up to their alleged corporate values. It will require tech laborers to take direction from immigrant rights activists and plan- not just absolve themselves through donations.
Because the stakes are very real. Ice increasingly gazes to data, such as that provided by Palantir, to help surveil and capture large volumes of undocumented people. And this data can be deadly. In April, a Central Valley couple, Santos Hilario Garcia and Marcelina Garcia Profecto, were killed during a automobile crash after lowering off their daughter at institution while being chased down by Ice agents. The two were not the intended purpose, but Ice was surveilling near their dwelling and mistook Santos for someone else with the same last name.
The expansive use of data by Ice will make such encounters all the more common. In January, Ice secured access to a license plate reader database that, with the help of Palantir, notifies agents when they come across a license plate of interest. The database has over 2bn license plate portraits- how many more high speed pursues will that reason? How many more will be killed?
Palantir is dependent on Amazon's server infrastructure to function, which means that Amazon is meaningfully enabling Ice's dangerous and inhumane policies. It was simply through learning from frontline activists and immigrants that Amazon works understood the full picture. And many of them played on such knowledge, recognizing their culpability and demanding that Amazon drop Palantir as infrastructure projects customer.
As Salesforce proletarians said that day in July, caging juveniles is a crime , not a business model. CEOs such as Benioff, Bezos and Nadella who continue defend their contracts with Ice will go down in history not as compassionate titans of industry, but as profiteers. Tech administrations either fail to grasp the superpower they have to stop this deportation machine or are too tempted by future riches to stop it.
That machine requires many paraphernaliums to turn. If thousands more tech employees stand together with immigrant activists- if tech executives feel more internal influence, while activists apply ever more external pressure- then we can bring the eviction machine to a grinding halt.
Marisa Franco is based in Phoenix, Arizona, and is a co-founder of Mijente, a national Latinx organizing and movement building network. Follow her: @marisa_franco