In a sharp-witted documentary succession premiere at Tribeca film festival, the team at the New York Times be confronted with the job of keeping up with an unstoppable report cycle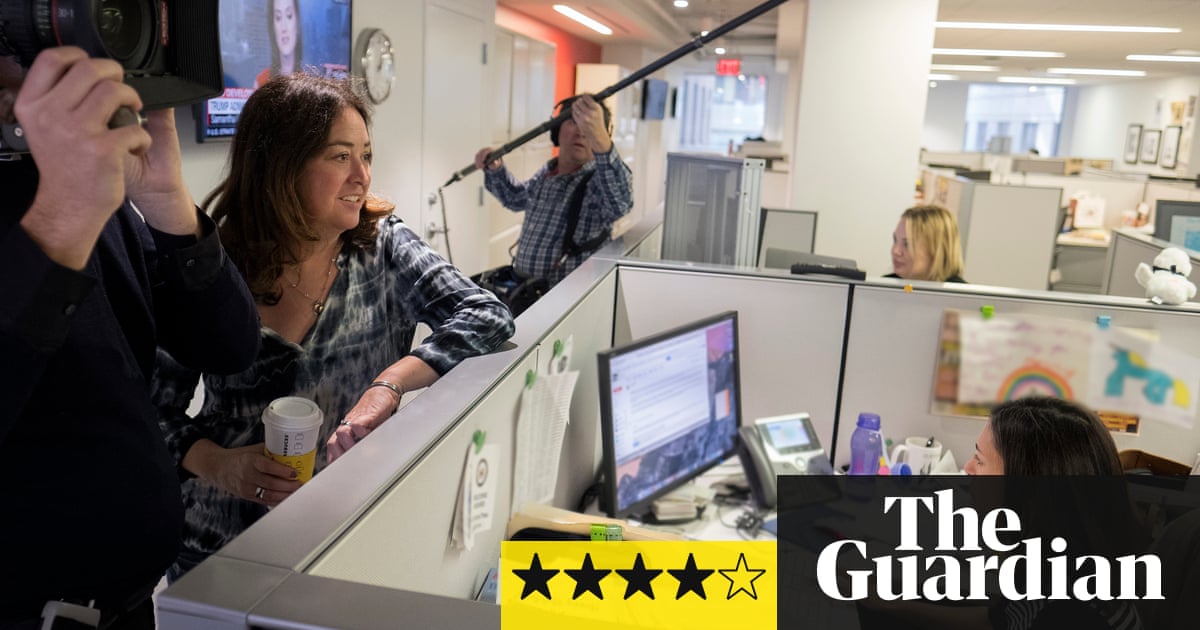 " Crazypants bullshit" is not a phrase one might expect to hear in America's more prestigious newsroom, but the Trump administration has rewritten all of the standards of the journalism. The chiefest challenge facing paper of record the New York Times upon the current commander-in-chief's election was not facing down a political operator who stirred enmity for news media one of the cornerstones of his campaign programme; the real task was to adapt and progress, forging a new methodology of reportage for a time in which good-for-nothing could be taken for granted. Starting in January 2017, there were no more slow news daytimes at the Grey Lady.
As its closing collection, the Tribeca film festival screened the 90 -minute first installment of documentarian Liz Garbus's three-part series recounting the Times's handling of Trump's calamitous first year in role. And oh, what a year it was: the first segment tackles nearly the first hundred dates following inauguration, concluding with an grim closeup of the word "collusion", and that period alone created what would have otherwise been a presidential term's worth of scandal. The gathering gets an intimate peek at the major players as they make their coverage of possible partisanship in the FBI's intelligence gathering functionings, an unsavory link to Russian officials, the White House's selective bar of press from official instructs, and the first few of abandonments, to name just a few. It is all engaging in the specific style a good procedural ought to be, seeing the process of learning about the nitty-gritty as tense and kinetic as a gondola crash.
Garbus gets a stage of access that simply come here for a long, reverenced occupation and a few Oscar nominations. She moves freely through the Times's bureaus in both New York and in Washington, often capturing both sides of a key conference call. The best footage comes from this omnipresence that opens private times up to the general public; she follows some key reporters home to get an impression of personal lives incessantly disrupted by a word cycles/second that were unwilling to crop. There's a brief spike of real sadness as Trump expert Maggie Haberman reassures her children that you can't die inside a dreaming while she hustles to catch a taxi at Union Station. In the first installment's most charged moment, the camera stays with the Washington team as they watch the New York table rewrite a lede and remained unchanged overall mean claim before their attentions. Unfazed by the camera flitting around her, bureau honcho Elisabeth Bumiller blasphemes out the New York shot-callers and threatens to quit.