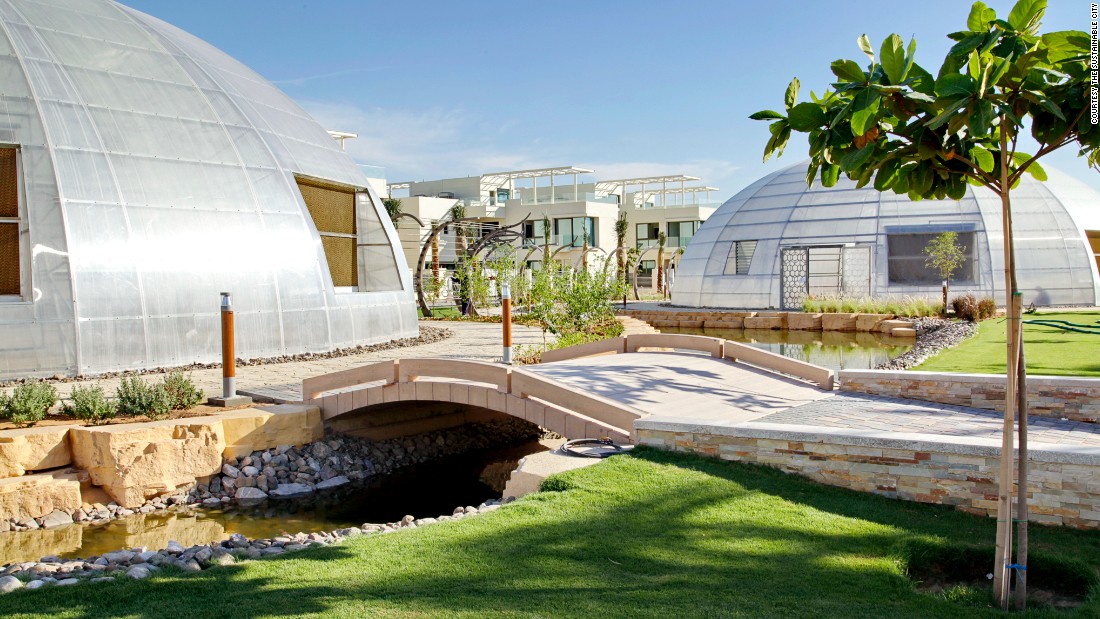 (CNN)The United Arab Emirates (UAE) will not run out of oil any time soon. According to the most recent data set available, the Emirates has proven reserves equivalent to 98 billion barrels — enough for the nation to rank seventh globally.
According to
World Bank figures
, the UAE consumes 18.4 tons of CO2 per capita per year — nearly four times higher than the global average. But the nation is moving away from crude solutions and swapping them for ones of the eco variety.
In January, Sheikh Mohammed bin Rashid Al Maktoum, the ruler of Dubai and UAE vice president, announced a new energy strategy and
$163 billion of investment
in alternative energy over the next three decades.
These changes, taking place on a macro level, will gradually transform Dubai. The Emirates' aim is to produce 50% clean energy by 2050 — 44% of that from renewables — and increase energy efficiency by 40%.
The UAE has already embarked on huge government-funded green housing projects — Masdar City in Abu Dhabi, for example, has funding commitments of
$15 billion
. But private companies are also playing a part.
Dubai-based developer and civil engineer Faris Saeed is already working on a model of what future "green" communities might look like. His company Diamond Developers has constructed
The Sustainable City
, a 2-million square foot off-grid complex built to consume zero net energy — the first of its kind in the emirate, the company claims.
Sunshine city
The Sustainable City's 500 homes, located 18 miles from Dubai City, are powered by solar panels capable of achieving 10 mega-watts at their peak.
Regional expert and author Jim Krane says Dubai's "300-plus sunny days a year" make solar energy a "very predictable resource." Yet while the rooftops soak up rays, houses are orientated to avoid direct sunlight inside, keeping interiors cool.
As part of the community's award-winning model, all water is recycled on site, the complex is car-free, and the community grows its own vegetables between 11 biome greenhouses.
On top of this, the site features a 161,000-square foot plaza with retail space, offices and eateries.
"We created … a DNA for sustainability where we deal with the social, environmental and economical (at) the same time," says Saeed.
Global inspiration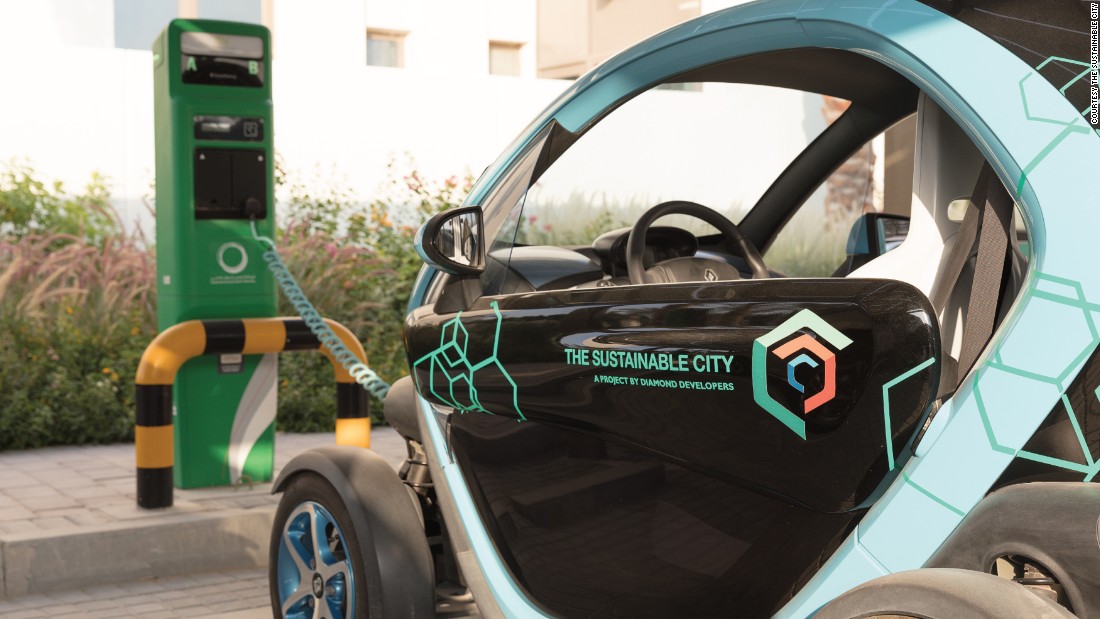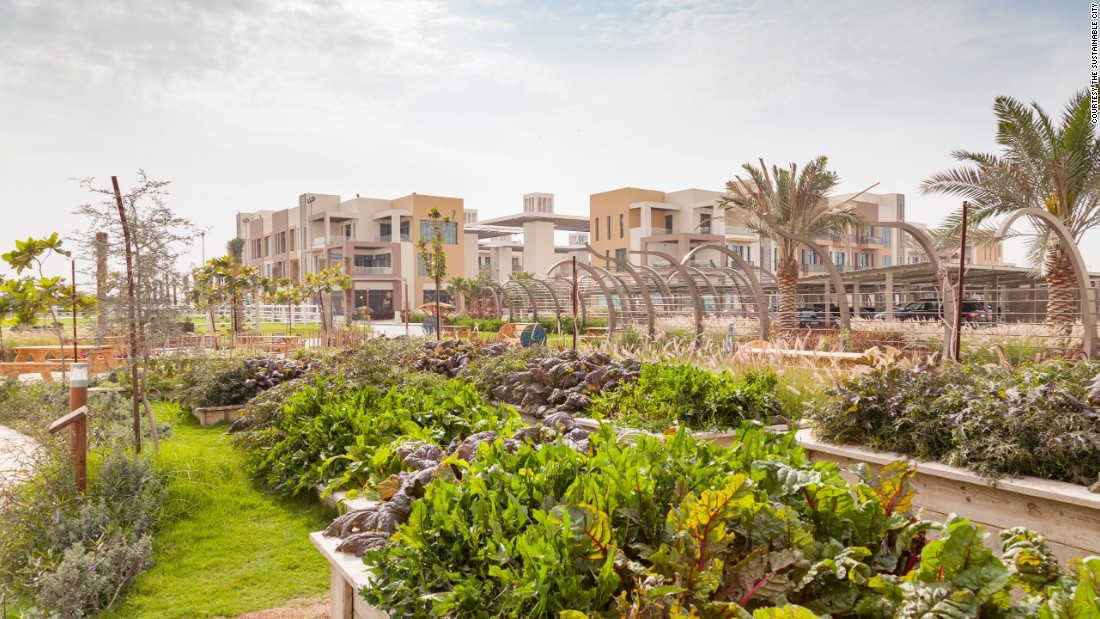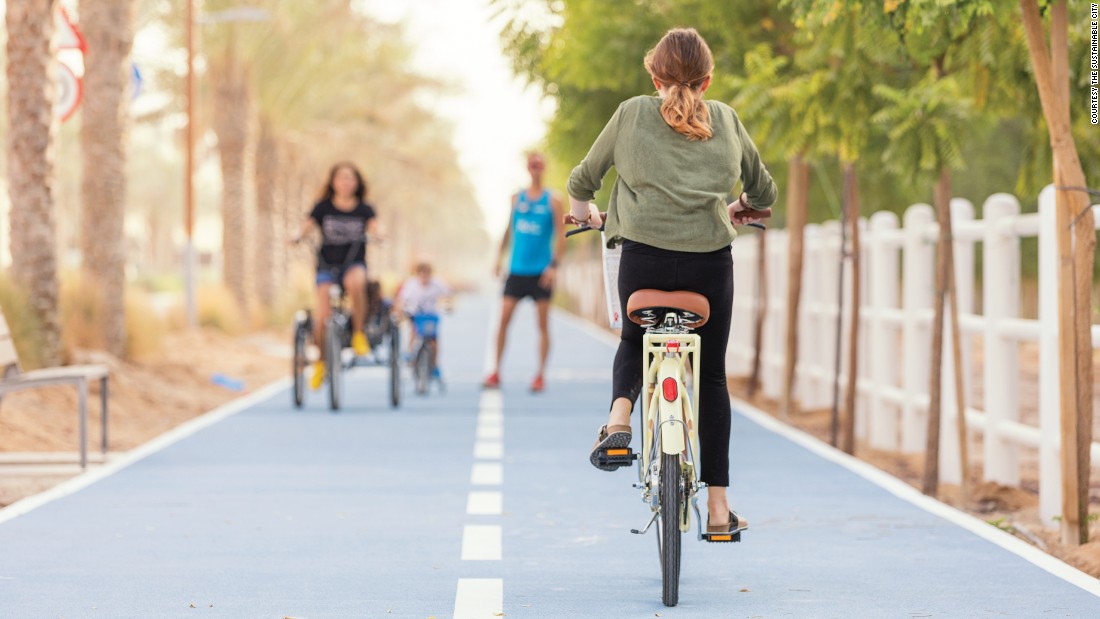 "We have never claimed that we invented anything here," Saeed adds of The Sustainable City. "It's the way of thinking, the creative way of linking things together."
Going green
To succeed, citizens need to commit to such projects. But it's possible, even in places that were not built from the ground up to be eco-friendly. Places like Sonderborg, Denmark.
The city has implemented
ProjectZero
, a plan to transform itself into a zero-carbon locale by 2029. Using 2007 as a baseline, the 76,000-strong population has already cut emissions
by 35%
by introducing high-tech solutions including electric vehicle charging points, but also
education programs
to help citizens make greener choices.
Education is also one of Saeed's goals. He plans to build a school at The Sustainable City to teach future generations about the impact of sustainability. "We developers have a lot of things to do and we have a huge impact we can make," he argues.
Buying a slice of sustainable living in Dubai isn't cheap. House prices at The Sustainable City start at $1 million, but so far two thirds of the properties have been sold, while others are rented.
"Developers are afraid always from the extra cost, and people will not afford or people won't buy their products," Saeed argues.
"We're trying to prove here that you can make your profits … and still you can do something which you will be proud of, your kids will be proud of, and all the world will like it."
Read more: http://www.cnn.com/2017/06/14/design/the-sustainable-city-dubai/index.html