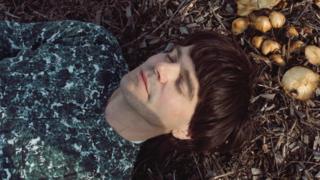 Roosters are crowing and ponies are clip-clopping within earshot of Tim Burgess' Norfolk isolation bunker.
The quiet rural residence, which he shares with his young son, is a world away from the rock 'n' roll carnage of his Los Angeles dates. It's from precisely here though that the 52 -year-old has been conducting the opposition against the lockdown blues with his favourite online album love-ins.
Or as Tim makes it, rather more succinctly, "We listen to albums together, apart".
"The idea is so simple, but it works on so many levels, " he says.
The opening two weeks of Tim's Twitter Listening Party – celebrating classic books and future favourites – appears to have struck a chord with numerous beings left abandoned on social media, thanks to insights from many of the star's musical friends, including The Chemical Brothers.
And for the second Saturday indoors in a row, the twice nightly virtual shindig surfaced the trending maps, as he invited his followers to join him and former Oasis guitarist Paul 'Bonehead' Arthurs, for a socially distanced late dive into the band's best-selling 1995 LP, What's the Story( Morning Glory ?).
"I wanted to do something that I thought would be helpful, or make me feel a bit helpful, " shows Tim, who unhappily recently lost his father.
"I knew it would connect with parties, as I've done it with Phony events.
"But I just reckoned if I include some people that I know who would be into it – like Bonehead, or Alex Kapranos from Franz Ferdinand, or Ride, or Dave Rowntree from Blur, then that's the first week sorted! "
"I thought it might be big, " he adds.
Now, with the party schedule thriving quicker than the queue outside an inner-city supermarket, we asked its host about the importance of providing beings interacting through music during these disturbed meters, and the liberate of his fifth solo album, I Like the New Sky.