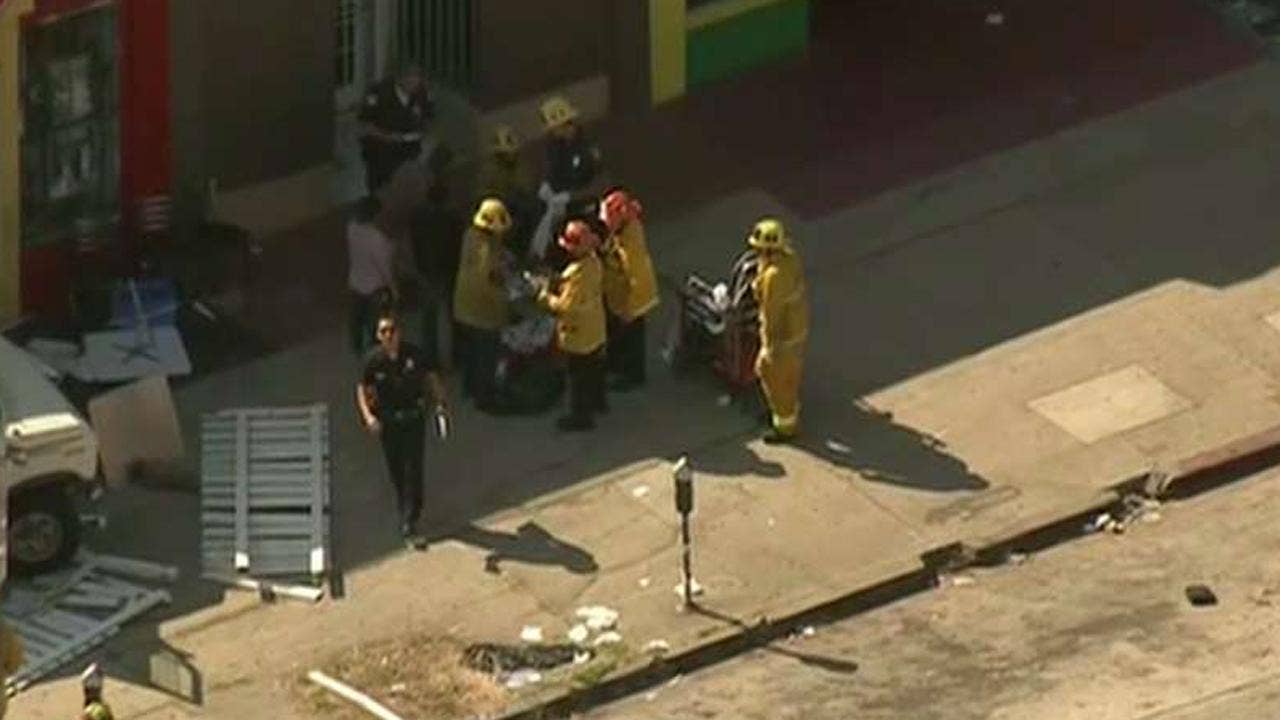 At least nine people were reported hurt after a vehicle drove into a crowd of people in the Los Angeles neighborhood of Mid-Wilshire on Sunday, according to a Los Angeles Fire Department spokeswoman.
The van plowed into the crowd around 3:47 p.m. at 5055 W. Pico Boulevard, according to the LAFD. Overhead footage from a news helicopter showed a white van that apparently knocked down a white picket fence around the outdoor dining area of a restaurant — known as The Fish Spot — before stopping on a sidewalk.
The driver of the vehicle, who stayed at the scene, was arrested and taken to a hospital to be examined for possible intoxication, KABC reported.
The crash appeared to be accidental, not intentional, LAPD Officer Rosario Herrera told Fox News. Police added that there was no apparent link to terror.
The fire department said nine patients were assessed on scene, and eight of the victims were transported to a hospital. One off-duty LAFD firefighter in the crowd was hit, but did not sustain any injuries.
Of the eight people transported, one is in critical condition, three are in serious condition and four are in fair condition.
The manager of The Fish Spot told ABC his 16-year-old cashier suffered minor injuries in the incident.
An initial report from the LAFD said seven people were injured and transported to a hospital, but that number has since been revised to eight.
Fox News' Shira Bush and The Associated Press contributed to this report.
Read more: http://www.foxnews.com/us/2017/07/30/van-plows-into-crowd-in-los-angeles-at-least-8-hurt.html