Marvels latest blockbuster has a curious number of musical connections that go way back to the comics 60s origins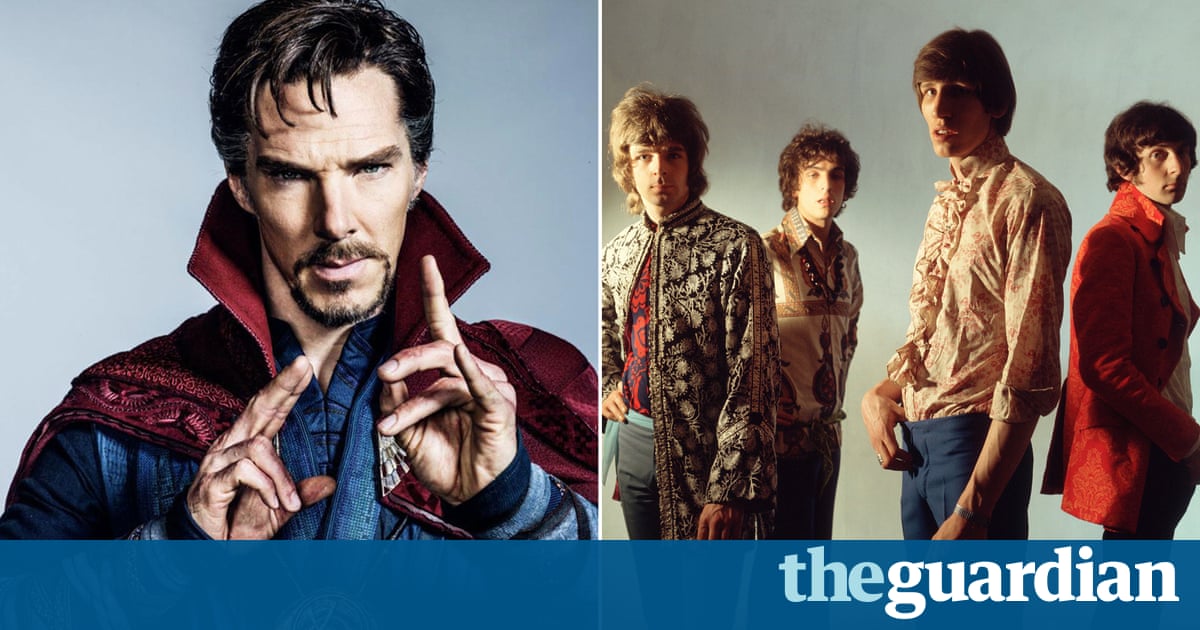 Open your eye!, Tilda Swintons version of the Ancient One intones as she presses against Dr Stephen Stranges forehead, activating his pineal gland and sending him on a trip beyond the infinite that, even in these CG-saturated times, could only be described as far out. It is one of many extended psychedelic sequences that makes Doctor Strange one of the headier films to play in wide release.
The common complaint about Marvel Studios films is that, for all their high-tech armor and speed-of-sound slugfests, they tend to be tempered in the visual department. The plot and exposition scenes in Scott Derricksons Doctor Strange dont do much to break that mold, but when the story necessitates special effects to step in, the spacey spirits of comics visionaries like Jack Kirby finally get their day at the multiplex.
Doctor Strange was always an outlier in funnybooks. While it had the typical goofy Stan Lee patter (By the Mystic Moons of Munnopor! By the Wondrous Winds of Watoomb! and By the Hoary Hosts of Hoggoth!, to offer a sample set), its eastern setting and emphasis on mystical powers were, for 1963, just right for burgeoning hippies who wanted to expand their minds but also didnt want to read actual books.
The psychedelic entanglement got a push in its early days by two kinda-sorta secret connections between the comic and the heaviest acid-rock band of all, pre-Dark Side of the Moon era Pink Floyd. Perhaps the nicest grace note in Scott Derricksons film is the wink to those in the know, man.